Private & professional experiences with a lasting impression
Ob Erlebnistag, Erlebnisprogramm, Seniorenausflug, Tagungen oder Betriebsausflug – wir bieten Ihnen eine breite Auswahl an Aktivitäten, die sich perfekt für Gruppen eignen. Entdecken Sie gemeinsam mit Freunden, Familie oder Kollegen die faszinierende Welt der historischen Wassermühlen und erleben Sie unvergessliche Momente in einer einzigartigen Atmosphäre. Wir freuen uns darauf, Sie und Ihre Gruppe bei uns begrüßen zu dürfen!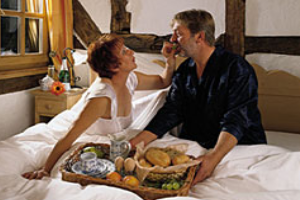 Experience day in the historic water mill
Erleben Sie einen unvergesslichen Tag in der historischen Wassermühle! Entdecken Sie die verschiedenen Handwerke wie Brotbacken, Holzsägen und Senfherstellung, genießen Sie ein köstliches Mittagessen und entspannen Sie bei Kaffee und Kuchen. Buchen Sie jetzt Ihren Erlebnistag für 2023 und erleben Sie die faszinierende Welt der historischen Wassermühlen in der Eifel. Preise beginnen ab 10 Personen. Individuelle Erlebnistage können ebenfalls gebucht werden.
---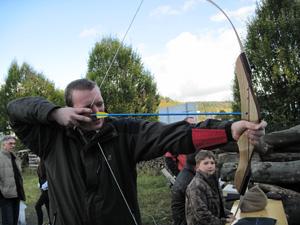 Adventure program in the Eifel
Quad-Fahren, Bogenschießen, Outdoor-Erlebnisse und Wanderungen sind nur einige unserer Aktivitäten. Wir bieten auch Back- und Senfkurse sowie verschiedene Veranstaltungen wie das Mühlenspektakel oder Hochzeiten in der Mühle. Entdecken Sie die Vulkaneifel und erleben Sie spannende Abenteuer mit uns. Buchungen und weitere Informationen finden Sie auf der Unterseite.
---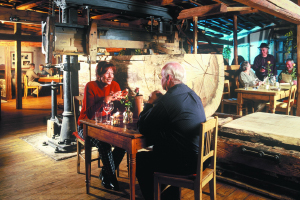 Seniors trip to the Eifel
Die Historische Wassermühle in Birgel ist das perfekte Ausflugsziel für Senioren! Hier können sie die alten funktionierenden Mühlen bestaunen und in der Senfmühle die Schärfe des Senfs testen. Für das leibliche Wohl ist gesorgt: Ein 3-Gang-Menü und Kuchen aus der Mühlenküche werden serviert. Im Mühlenlädchen können Produkte aus eigener Herstellung wie Senf und Liköre erworben werden. Der Ausflug in die Eifel wird unvergesslich. Kontaktieren Sie uns gerne für weitere Informationen und Buchungen.
---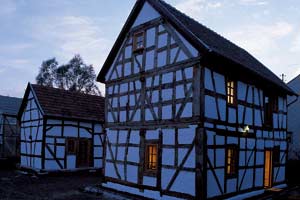 Conferences and seminars in the Eifel
Im Spannungsfeld uralter Mauern und Eichenbalken aktuelle Informationen zu bekommen und Inhalte zu erleben, das macht Seminarveranstaltungen in der Wassermühle sowohl für Ausrichter als auch für Teilnehmer zu einem besonderen und nachklingenden Erlebnis.
---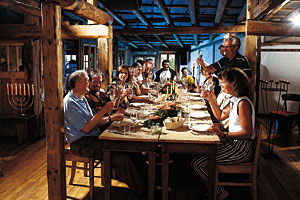 Betriebsausflug in die Eifel
Die Historische Wassermühle in Birgel bietet einen unvergesslichen Betriebsausflug in die Eifel mit vielfältigen Aktivitäten wie Führungen durch das Mühlengelände, selbstgemachtem Brot und Senf in der Senfmühle und Schnapsbrennen in der Schnapsbrennerei. Ein Mühlen-Aktions-Programm für Erwachsene mit Gruppenspielen zur Herstellung von eigenen Produkten wie Getreidemüsli, Holzscheiben oder Ölpressen bietet eine Teambildung wie vor 100 Jahren. Übernachtungsmöglichkeiten im Tagungshotel sind ebenfalls vorhanden.