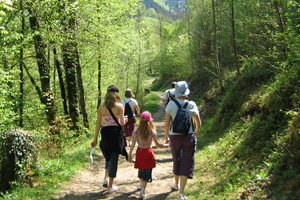 The recently completed Eifelsteig is already one of the "Top Trails of Germany". Between Aachen and Trier, it connects the most beautiful parts of the Eifel over a length of 300 km. From the imperial city of Aachen it runs through the moors of the High Fens, the Rur Valley with its reservoirs, the Eifel National Park via the Vulkaneifel, the Southern Eifel to the oldest city in Germany, to Trier. Pretty small towns along the way such as Daun, Gerolstein, Manderscheid or Hillesheim invite you to stroll and take a break. There is a varied landscape with beautiful views over and over again, as well as hikes through quiet, dense forests. The path runs mainly on natural paths and is very well signposted so that it is impossible to get lost.
---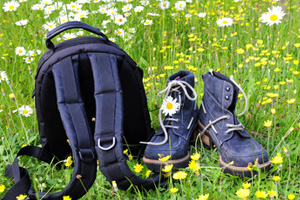 You can book a hiking tour on the Eifelsteig as a package, or you can opt for individual stages.
The 25.5 km long stage between Mirbach and Hillesheim takes you in about 6 hours through light forest and plateaus over the land of limestone quarries and through beautiful valleys past the Dreimühlen waterfall in the Ahbach valley. The next day, it's 20 km from the beautiful town of Hillesheim with a city wall from the 13th century and the crime museum through the Kylltal to the hot spring town of Gerolstein with the "Gerolsteiner Dolomites".
---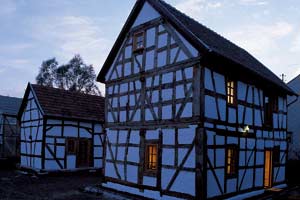 Not far from Hillesheim is the Birgeler Mühle. Our Eifel Hotel and Eifel Restaurant are housed in this historic watermill . We also run an oil mill , a mustard mill and a mill bakery . We process the products made there in our restaurant. In addition to hotel rooms , we also offer half-timbered apartments . A highlight in our house is the " historic mill board ". In addition, various appointments and events take place again and again.
---