The historic mill table – an atmospheric and gourmet journey into the Middle Ages
Now bookable again for 2023!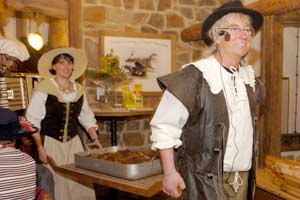 The historical mill board invites you to take part in "Müller's life" for three and a half hours – just like 150 years ago.
Mill stories await you with a rustic 5-course menu with self-made products from the various Birgel mills .
---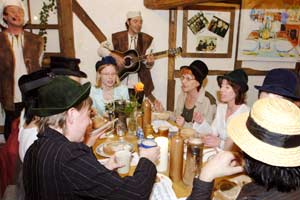 We start with a schnapps from the distillery under the motto "Alcohol is the best preservative we have on earth" so that we can understand the miller's life 150 years ago.
---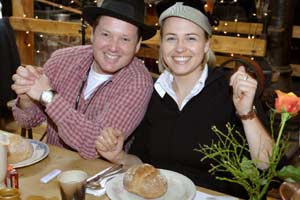 The meal begins with a natural sourdough bread made from wholemeal flour. This flour is ground in our own flour mill and sourdough is made from buttermilk and wholemeal rye and baked into bread in our old bakery , which is fired with beech wood as in the past. Homemade sausage, herb butter and lard round off the special bread taste.
Give it away now as a voucher !
---

The goulash soup in bread dough, the salad platter with self-pressed oils, three kinds of meat and the house recipes "Eifeler Döppekuchen" and "Birgeler bread pudding" are reminiscent of greatoma's world of recipes. The "historical mustard" from Erwins mustard mill accompanies the mill meal.
---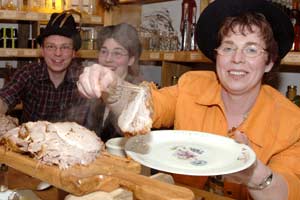 The food and drinks are served by the maids in traditional clothing.
The coziness of the miller invites you to sing along with the folk songs of his mill musicians.
The mill table is accompanied by Cologne songs up to the present day.
---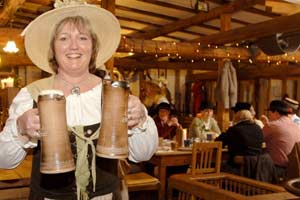 Erwin's guarantee means: "Eating, drinking and singing in a cozy historical atmosphere with millers, maids and mill musicians."
We look forward to your coming
Erwin and the mill team
---
Find out more about the historic mill board:
Simply delicious …
… try it yourself!
---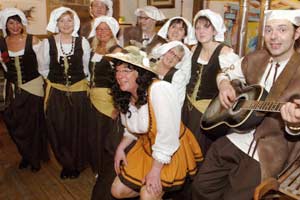 Read on and let yourself be enchanted by our menu:
---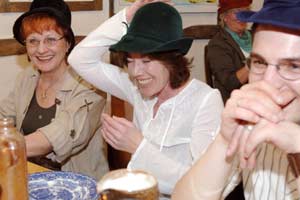 ---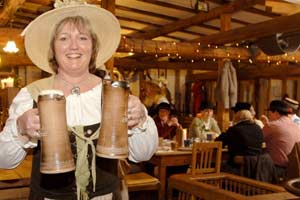 5-course de luxe menu
---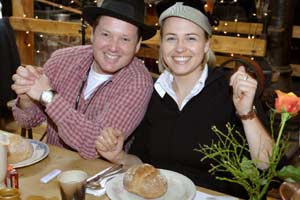 ---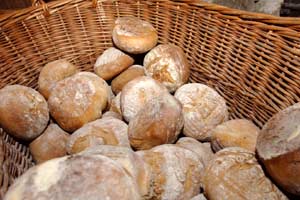 Fresh mill stone bread
with fresh butter and lard, blood and liver sausage
---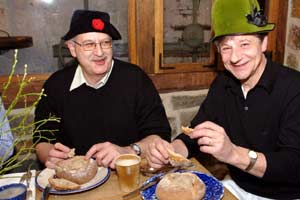 ---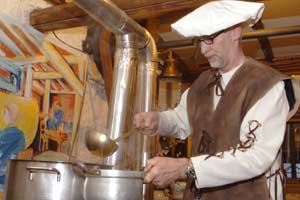 Homemade goulash soup in bread dough
---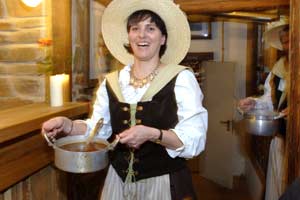 ---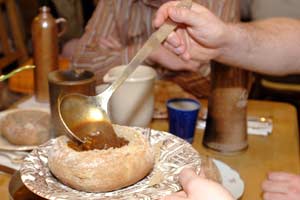 ---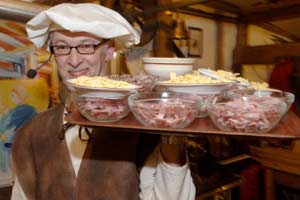 Müller-style salad
All ingredients are served in a bowl. The skill of each guest now allows every salad variation.
---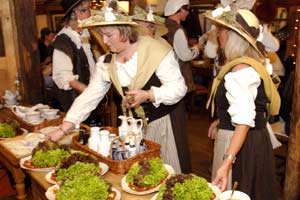 ---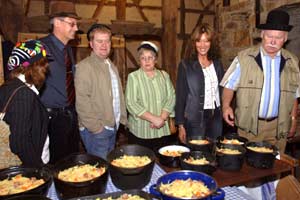 ---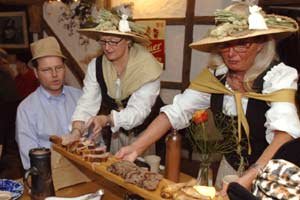 Three kinds of meat and Döppekooche
Chicken leg, pork and smoked pork with two kinds of sauces. We also serve grandma's Döppekooche with potatoes, vegetables, bacon and sausage.
---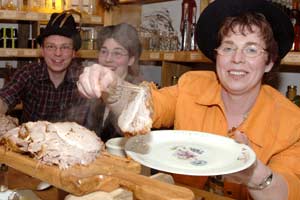 ---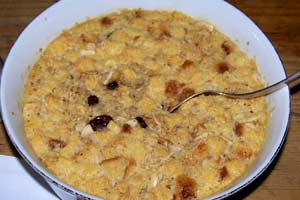 Eifel bread pudding with vanilla sauce
Mill bread softened in warm pudding and refined with fine ingredients.
Dates 2023
22 September 23
October 20 23
17 November 23
Standard: 5-course menu
Rustic application of the mill table per person
daily from 4 pers. on advance order 49,00 €
Comfort: 5-course menu
Rustic application of the mill board
including table wine, beer and water per person
daily from 4 pers. on advance order 73,00 €
De Luxe: 5-course menu
Rustic application of the mill board
The boss miller Erwin and his miller team entertain you with mill stories, per person
Jokes, drinking and singing – drinks (wine, beer, water) until the end of the program € 89.00
We look forward to your inquiry at
Tel .: 06597/92820 or via our contact form !