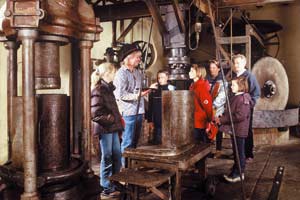 The oil mill comes from Selfkant (Heinsberg district) and is almost 200 years old. It has a capacity of 300 liters per day for the production of rapeseed oil .
The rapeseed is heated and ground into pulp by 2 millstones, which is then pressed and bottled at no more than 20 ° C (cold pressing).
---
Klaus Spohr restored the old mill and turned it into an operational oil mill.
---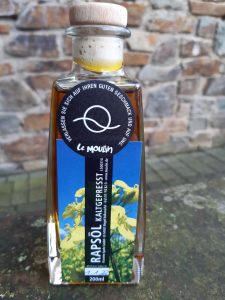 Cold-pressed oils
Cold-pressed oil not only from Spain and Italy, but also from the Eifel.
As in the past, cold-pressed oil is produced here again – of course from the finest Eifel raw products.
Rapeseed oil , hazelnut oil, pumpkin seed oil
More information and order here>>
---