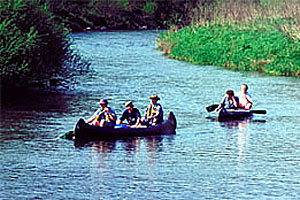 A company outing to the Eifel takes you to the mill in Birgel if you want to have fun, motivation and satisfaction. We will implement our ideas for your company outing together with you and leave nothing to be desired. After all, the company outing to the Eifel is supposed to be a complete success for the person who organizes it, for which the organizer is showered with compliments on the return trip home.
The ideas range from tours through the mill premises to activities in the mill bakery , making bread and mustard yourself in the mustard mill or distilling schnapps in the distillery.
---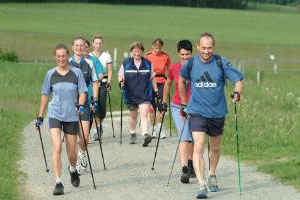 Our Mill Olympiad contributes to real team building through physical and mental games.
The entire mill team ensures good food and drink all day.
Company outings in connection with conferences or seminars are not only suitable for day trips. Due to the possibility of staying overnight in the conference hotel , multi-day tours can also be carried out here.
---
Mill action program for adults
From the hobbies of the miller Erwin the idea was born to create mill-action-programs for groups up to 90 persons, to be taken back to a world like 100 years ago and with manual work, to produce his own products in the mills.
The group games can be held either as entertainment or as competitive games.
The following exciting and entertaining programs are available: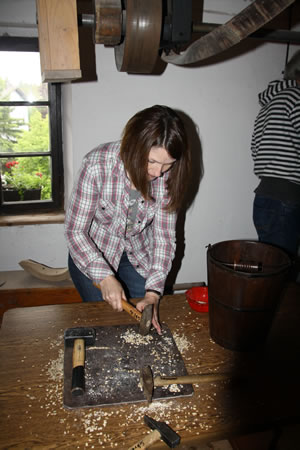 1. Grain mill
Each participant grinds their grain, hammers their oatmeal and mixes their breakfast cereal with other ingredients
2. Mustard mill
Here you put together your individual mustard according to your own taste.
3. Bakehouse
In the bakery, whole-grain wheat and natural rye sourdough are kneaded into bread in normal or fantasy shapes and baked in a wood-fired oven to make a tasty bread.
4. Sawmill
In order to imitate the function of the old horizontal gates, we saw a slice of wood with a drum saw and put the mill's company logo on it.
The branding iron with the logo is still heated in an old field blacksmith's shop.
5. Oil mill
Here you learn to press your own oil on handcrafted oil presses. When the first drops run into the glass, hearts beat faster and the joy is great.
6. Distillery
In Erwin's favorite workshop, there is no firing on such days, but the finished products are tasted and the function of the firing process is explained in detail.
Price for the mill tour + 1 program: 22,00 € per person
Each additional program: 11,00 € per person
Price for complete program: 66,00 € per person
Prices are valid from 15 persons
---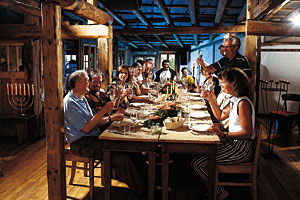 Evening programs with entertainment, home-style cooking or gourmet cuisine then round off the company outing to the Eifel.
We look forward to your inquiry at
Tel .: 06597/92820 or via our contact form !
---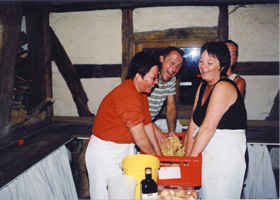 Thank you letter and experience report
Company outing of SHD Holding GmbH – 09/21/2013
Good day everybody,
We, the company SHD Holding GmbH, would like to thank you very much on behalf of all employees involved for the absolutely perfect organization and implementation of our company event on 09/21/2013 in Birgel.
It worked perfectly from start to finish !!! There is not the slightest thing to complain about. 🙂
The bus ride with Mr. Alexander Lux was very pleasant and fun in terms of time and technology. All pre-organizational things, by telephone and in writing, with turide GmbH and Nette Touristik GmbH, as well as the on-site support, entertainment and supply by the historical water mill Birgel were successful.
Thank you very much for such a wonderful day to EVERYONE.
They created sooooo many laughing faces and enthusiasm that we rarely get to see in this form and mass.
We take this great atmosphere with us into our everyday work and will not fail to recommend you ALL with a clear conscience. 🙂
As a representative of your company, please send this thank you to everyone involved in your company.
The driver, the organizers, the animation and catering staff.
Without you and your colleagues, the day would never have been so good for us.
Thank you thank you thank you.
The management and employees of SHD
---