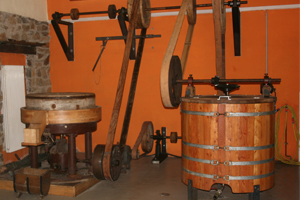 The historic mustard mill takes you back to a time when mustard was still untouched by preservatives and artificial ingredients. To get this real pleasure, the mustard mill offers the program "Make your own mustard" for groups of 10 people or more. The adventure program is intended for young and old, so you can enjoy learning the secrets of mustard.
In earlier times, mustard was a pure remedy and only later became established as a delicacy in the food sector.
---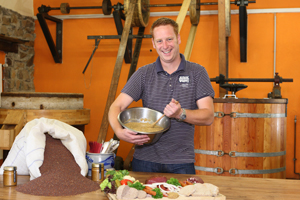 The historic Birgel mustard mill in the Eifel is a destination for children and families, but is also suitable for integration into company parties .
The brown and yellow mustard seeds are ground in our mill on an old grinder and mixed in the mash tun with water and vinegar to form a mustard pulp. Sugar and salt and the mustard miller's secret spices give our mustard its own gourmet taste.
---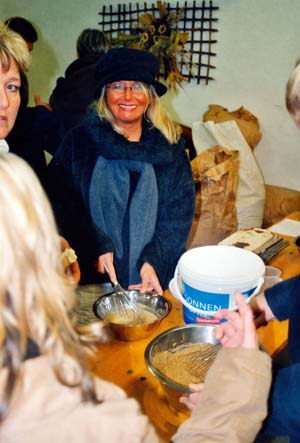 Experience and taste a process and a product that is manufactured in a mustard mill that is almost 200 years old with proven quality.
The mustard mill was repaired in such a way that the production method of mustard can be shown again today in its full range.
Of course, you can also look over the shoulder of the mustard miller and watch the production process.
Senfmüller Erwin vd Mühle produces his mustards according to old and self-developed recipes.
---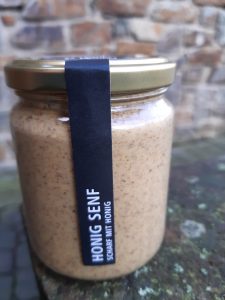 Tradition can be so delicious, wonderfully full-bodied and prepared with love. For meat, fish, cheese and salad dressings and as a refined addition to fine dishes.
– Garlic mustard
– honey mustard
– Historic mustard
– champagne mustard
---
"Make your own mustard" program on request
Please also note our romantic baking and mustard course offer
---