Ski areas in the Eifel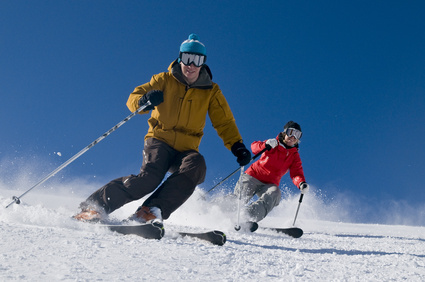 A holiday in the Eifel is always worthwhile – whether as a couple or with the whole family. The Eifel is one of the most beautiful recreational areas that western Germany has to offer. Especially in winter there are countless opportunities to spend a few nice, relaxing, active or even romantic hours and leave everyday life behind you.
---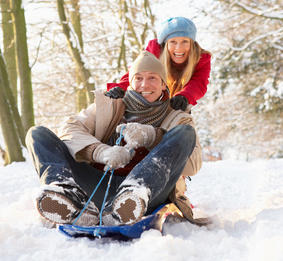 Snow enthusiasts in particular get their money's worth in the ski areas. Regardless of whether you visit the Wolfsschlucht or the Black Man in Prüm, the Ernstberg or the Mäuseberg in Daun, or the Weißer Stein ski area in Hellenthal – fun and sport come first here. When the Eifel is covered in snow, the motto is: "If you rest, you rust" – So get out of the room and into the Eifel world of adventure.
The Mäuseberg offers enthusiastic skiers a 450 meter long downhill piste with a difference in altitude of 90 meters. The Ernstberg and the Wolfsschlucht, on the other hand, are ideal for cross-country skiers due to the specially created trails. The Black Man and the White Mountain, on the other hand, are real all-rounders. Here you can go tobogganing as well as cross-country skiing and whiz down on several downhill slopes with your skis.
---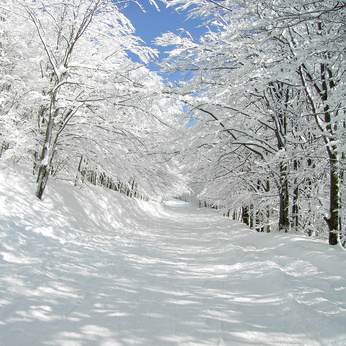 In the Eifel, adults and children alike get their money's worth and can either toboggan down the mountains on a sledge, hit the groomed slopes on a snowboard or ski down the cross-country ski trails. The carriage rides through the white and idyllic landscape are a special highlight for young and old. Here you can see the Eifel from its most beautiful side and enjoy nature to the fullest. Hikers will not forget a stay in the Eifel either, as walking in the deepest snow brings a good portion of relaxation and a fascinating natural spectacle.
---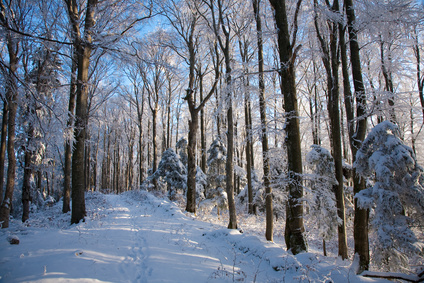 A hot chocolate, a warming tea or a delicious coffee is also part of the fun in the snow. In our Eifel Hotel you can treat yourself to a break in an extraordinary atmosphere. However, once you've snuggled up, you usually don't want to go out into the cold water to start your journey home. Then just stay with us in the historic mill and enjoy the charm of our romantic apartments and let yourself be pampered the next day with a rich breakfast and homemade bread. We look forward to you!
---