With experience and program
Now bookable again for the year 2023!
An extraordinary weekend arrangement including an overnight stay in our romantic mill , a historical mill table with a 3.5-hour program and, as a conclusion, our legendary jazz brunch on Sunday .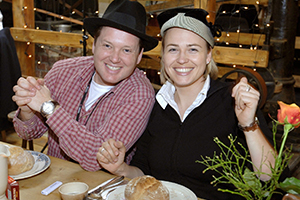 ---
Program sequence
Saturday
08.30 – 10.00 Breakfast buffet
10.30 a.m. Bread baking, mustard, guided tour of the historic mills
1 p.m. Lunch with a hearty stew
from 6 p.m. dinner as a 4-course menu of choice
Prices for the complete weekend arrangement, plus Drinks, except for the historical mill table (wine, water and beer) until the end of the program if you stay in a guest house, guesthouse or mill hotel.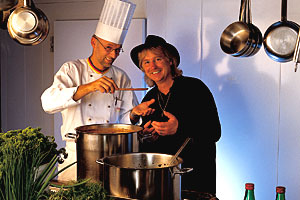 ---
Prices
Prices for two nights:
For overnight stay in the hotel rooms
Double room: 305,00 € p. P.
Single room: 355,00 € p. P.
Double room: 325,00 € p. P.
3 persons in hotel suite: 315,00€ p. p.
4 persons in hotel suite: 305,00 € p. p.
5 – 6 p. in hotel suite: 295,00 € p. p.
Get your tickets now
Bookable on the following days:
September 22-24
October 20-22
November 17-19
We look forward to your inquiry under Tel .: 06597/92820 or via our contact form !
The hotel's hiking tax of € 1.50 per person per night is payable on arrival at the hotel.
---