Spend an eventful holiday in the Eifel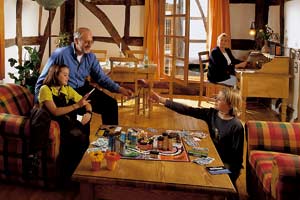 The Eifel is a low mountain range in western Germany and is located in a fantastic location between Koblenz in the east, Aachen in the north and Trier in the south.
It belongs to the Rhenish Slate Mountains and fascinates its visitors with the breathtaking landscapes of an extinct volcanic world.
---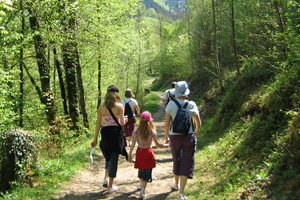 Wonderful natural beauties, numerous rivers and lakes as well as a colorful mix of attractive leisure activities make the Eifel a popular holiday destination for the whole family all year round. In summer, you can swim to your heart's content on the romantic lakes, and the "Laacher See" offers special driving fun with its pedal boats. Anyone who has always wanted to sail or dive can take a course at the "Rurstausee".
In bad weather, the wide slides in the "Vulkanbad Mendig" ensure fun and action, while the "Römer-Therme" in Bad Breising is calm and tranquil. Families can relax here with wellness.
---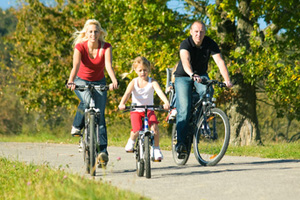 The Eifel is also an Eldorado for forays into nature. The "Eifelsteig" leads around 300 kilometers from Aachen to Trier and offers fantastic views, magnificent rock formations, idyllic river valleys and untouched landscapes along the way.
The Eifel region is also a paradise for animal lovers . In the "Eifel Zoo Lünebach-Pronsfeld" opened in 1972, over 400 animals from all over the world have found a new home. Like the deer park in Daun, it is worth a trip.
---
A special attraction among the excursion destinations in the Eifel is the famous " Nürburgring ". The racing museum and the longest go-kart track in Germany ensure an action-packed vacation day. The "Bubenheimer Spieleland" is just as adventurous. Exploring the climbing mountains, giant slides and trampolines is fun for the whole family.
---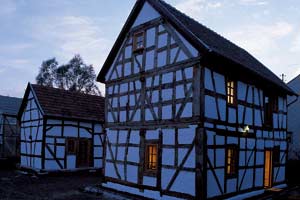 Anyone who would like to discover the Eifel in all its diversity will find the right holiday address to spend the night in the "Historic Watermill" in Birgel . The mill area shines with romantic half-timbered houses and exudes a charm from bygone times. Children and parents can marvel at the fully functional mills and look forward to the good food after a nice day's holiday .
The "historic watermill" warmly welcomes its guests and is the ideal starting point for day trips to the exciting volcanic Eifel .
---