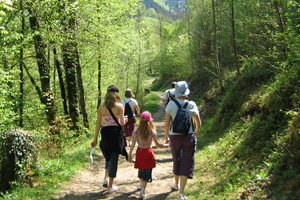 The hiking trails in the Eifel have their special charm and appeal in the varied landscape. Hiking in the Eifel offers the right hiking trail for every professional and also for beginners. A hiking holiday in the Eifel awakens the senses that can only be experienced in nature.
The Eifel-Hotel of the historic watermill in Birgel offers you the unforgettable experience of human warmth and cordiality.
---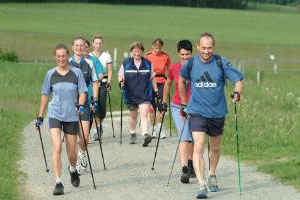 But hiking on holiday also means stopping at the inn in the afternoon or evening, strengthening yourself or gathering new energy for the next tour in a homely atmosphere in the Eifel Hotel.
---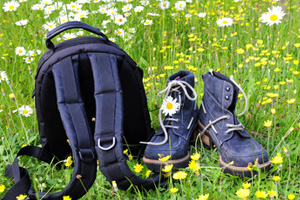 Eifel hiking map
Our house guests can borrow a detailed Eifel hiking map free of charge.
The Eifel-Hotel is centrally located in the Vulkaneifel, approx. 85 km from the catchment areas of Aachen, Cologne, Koblenz and Trier. The Eifel route of the Deutsche Bahn leads directly past our mill premises (Lissendorf train station only approx. 200m away). This enables a stress-free journey.
---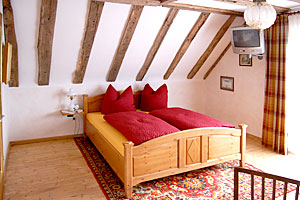 We would be happy to provide you with special offers for half board or for the weekend by calling 06597-92820 or by email .
If you want to explore the hiking trails of the Eifelsteig, you can use our shuttle service from Mirbach or to Blankenheim and Hillesheim.
Simply register at Tel. 06597-92820 and arrange your desired time with us.
Now nothing stands in the way of a hiking holiday in the Eifel.
---