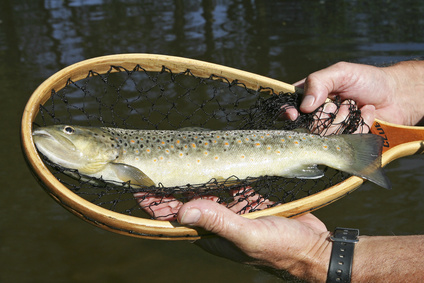 The historic watermill in Birgel is an excellent starting point for a fishing trip in the Eifel. From us you can reach the most beautiful fishing spots of the Kyll by car. The Kyll is a typical low mountain range river, which – sometimes flowing calmly, sometimes roaring – meanders through fields, meadows and forests. It flows from the north past the pretty town of Hillesheim for many kilometers through the Eifel before it flows into the Moselle near Trier.
---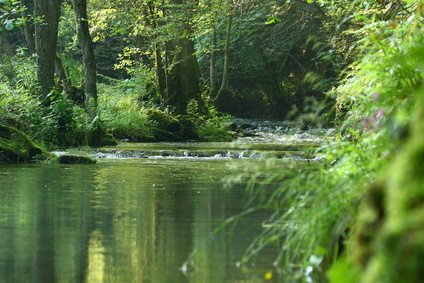 Our region, on the upper reaches of the Kyll in Gerolsteiner Land, is reserved for fly fishing (usually with dry flies). Here you can find brown trout and grayling, which can reach astonishing sizes. The rainbow trout also swim more frequently in the Kyll. There is a good abundance of fish in the Kyll as the river tenants have to bring in a certain amount of trout.
---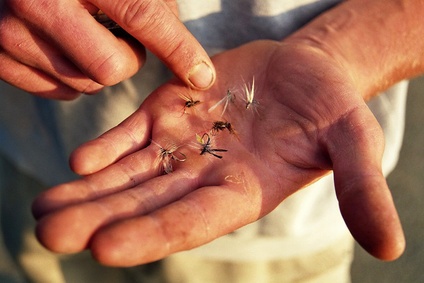 Take boots and waders with you so that you can step into the water. The Kyll is not easily accessible from the outside everywhere. Especially in very promising places, beeches or alders block your way. A short stream rod is also recommended when there is heavy vegetation. The ideal time for fly fishing is spring, when the Kyll floods after the snow has melted. But of course the Kyll is also beautiful at any other time of the year and fishing is possible all year round.
---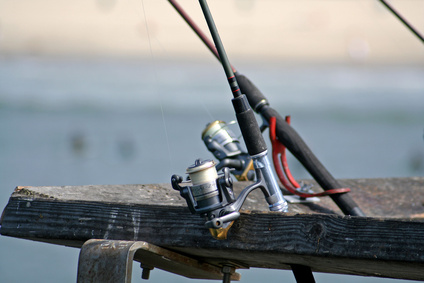 By the way, you can get fishing licenses at the local tourist information offices.
Now all that remains is to wish you "Petri Heil".
And should you not be lucky enough to fish, why not enjoy an Eifel brown trout in the Birgeler Mühle . In addition to many other delicacies , we also offer this local delicacy in our restaurant . Then you will be well rested the next day to challenge your fishing luck again on the beautiful Kyll – or to do something else interesting in our beautiful region.
In addition to an excellent restaurant, we of course also offer you the right cozy room so that you can really relax after a day in the fresh, healthy Eifel air. Visit us – z. B. as part of a fishing holiday on the Kyll.
---