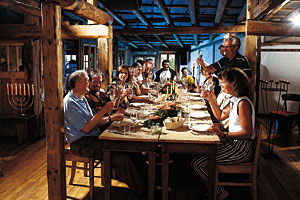 A very popular destination for seniors is the historic water mill in Birgel. The mill offers an experience that the elderly remember from the past. Therefore, you will look with enthusiasm at the functioning mills.
All mills can be reached at ground level and are easily accessible even for older people. The adventure day makes the trip to the Eifel unforgettable.
---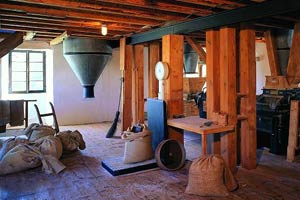 The spiciness of the mustard is tested in the mustard mill, and in the schnapps distillery everyone is served a schnapps or liqueur from their own production.
What would a senior outing be without good food and drink? A 3-course menu is served from the mill kitchen at lunchtime and a piece of cake from the mill bakery in the afternoon. Finally, there is the opportunity to buy some of the products that the mill itself produces in the mill shop. If you like the products, you can order everything in our online shop . Mustard and liqueurs are the most popular souvenirs.
---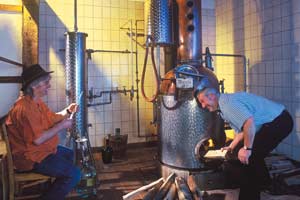 The day is over and the senior excursion to the Eifel to Birgel to the Historic Water Mill was a complete success. So we are happy with the guest about the great experiences and keep hearing the sentence: "This excursion was great! We'll come back to the mill and tell it on as an excursion tip for seniors "
We look forward to your inquiry at
Tel .: 06597/92820 or via our contact form !
---
What visitors say about us
Dear team of the watermill in Birgel,

On Wednesday 16/08 we were from the Service Seniors from the city of Luxembourg on visit with you.
It had been a beautiful day and also very interesting.
Thank you very much for this very nice tour and also a big thank you for the delicious lunch.
We were very kindly received in Birgel and our seniors still had a lot to tell on the way home.

We wish you much success and we will come back again.

Mat beschte Gréiss / Meilleures salutations / With kind regards / Kind regards,

Olivier Alesch, Educateur diplômé, Ville de Luxembourg