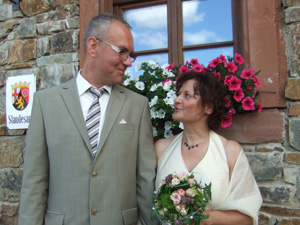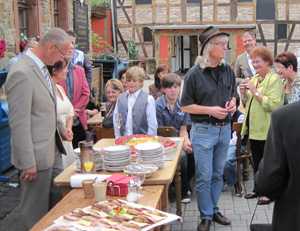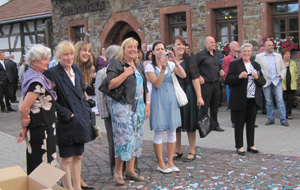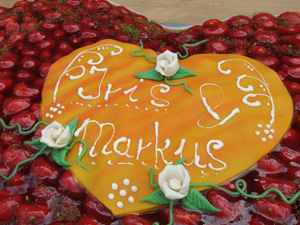 Hello dear mill team,
On July 8th, 2011 the time had come, we dared to legalize our relationship. The decision to spend the most beautiful day of our life in the historical watermill in Birgel with our relatives and friends was simply the best.
Everyone was thrilled!
Many thanks to Erwin and his team – you did a great job. Many thanks also to Ms. Jaax, the registrar, for the beautiful speech and the band, the jukebox heroes, who created a great atmosphere.
Greetings from Iris and Markus!