"We didn't have to worry about anything anymore, everything went like magic …"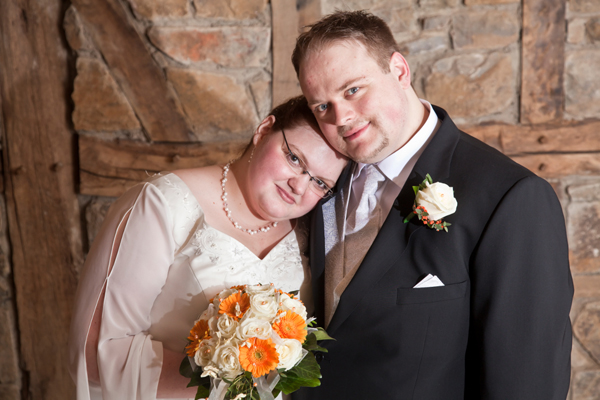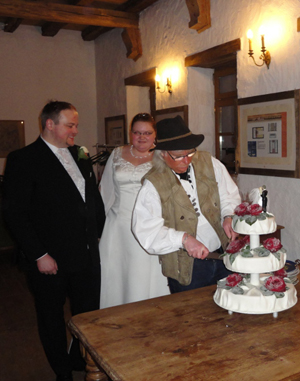 When we decided to get married in the spring of 2010, it was clear to both of us that a special atmosphere was needed. We then became aware of the mill on the Internet. Even here we were pleasantly surprised by the uncomplicated nature. We were able to make an appointment with Erwin very quickly, which suited our schedule. We wanted to take a look at everything without obligation, but after 5 minutes on the grounds of the mill it was clear to us: This is where we are getting married! We feel comfortable here.
Since we absolutely wanted to get married in winter, the date was then January 15th, 2011 – a Saturday, which was not a problem for the Jünkerath registry office. Even the time was up to us.
---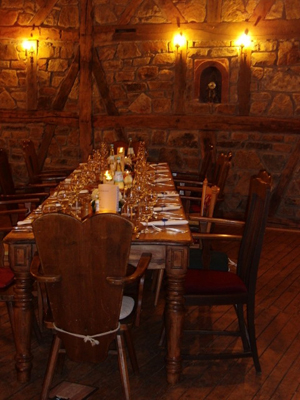 We never thought planning a wedding could be this easy. From the menu selection to the room reservations, Erwin was always at our side with words and deeds.
He also always had an open ear for the planning of our guests (games and other surprises).
Some of our guests and we ourselves arrived the day before the wedding. Everyone was so enthusiastic about the rooms that first of all all the rooms that had already been occupied and had to be admired in turn. This is how the guests who didn't know each other got to know each other 🙂
On the wedding day itself, we could just sit back and enjoy. We didn't have to worry about anything anymore, everything went as if by magic. Even our decorations (which we were able to place the day before) were put on the tables as we imagined.
Our guests were looked after all around and no wish remained unfulfilled.
The whole wedding was indescribably beautiful. A weekend that we can think back to with a smile at any time.
We and our guests were or are totally enthusiastic about the Birgeler Mühle.
Many thanks to the whole mill team.