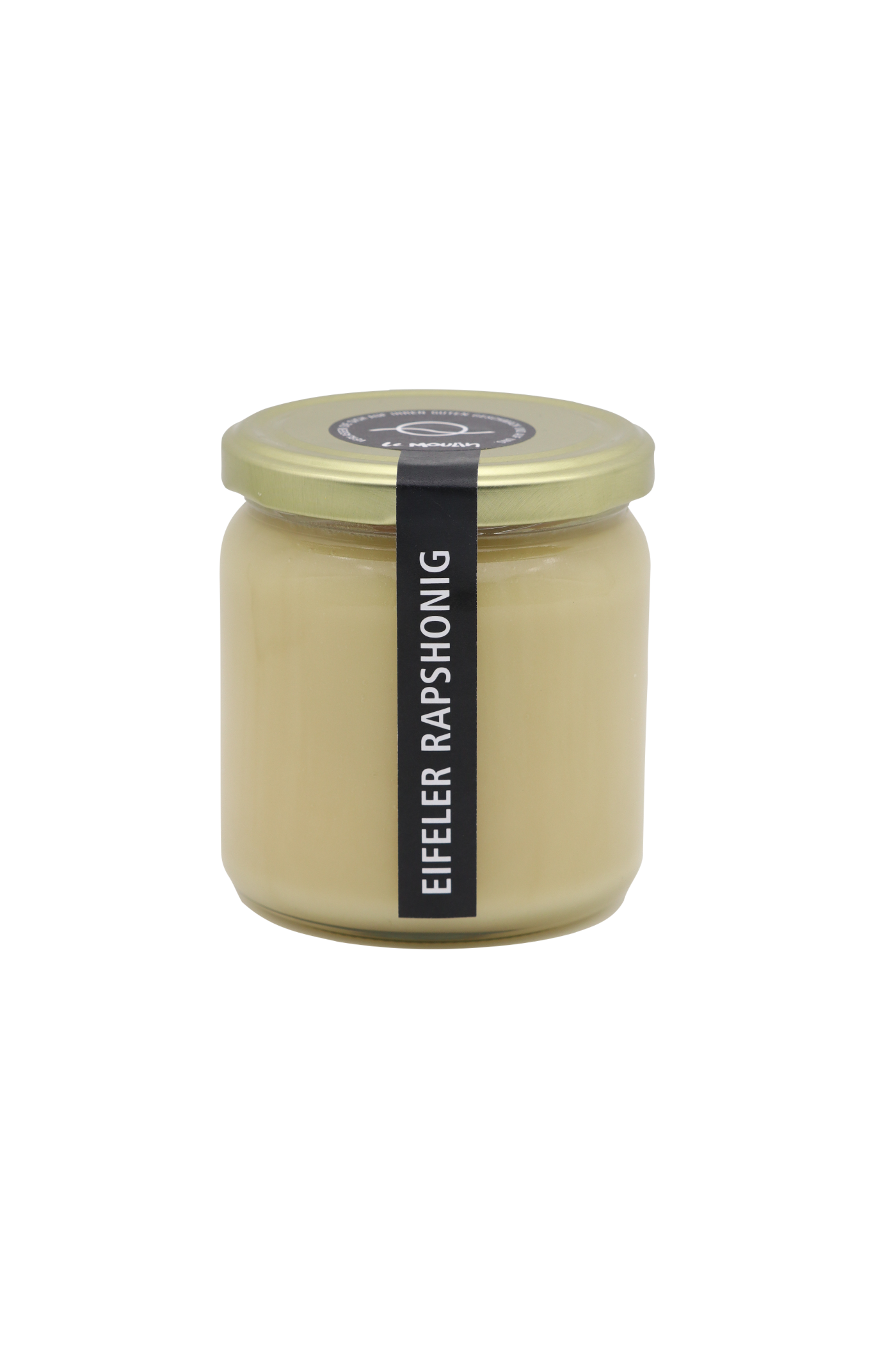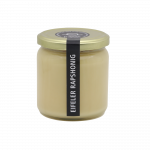 Eifel rapeseed honey
9,60 €
19,20 € / kg
a fine creamy honey & a lovely delight
Delivery in a 500g jar.
Delivery time:2 workdays after receipt of
Description
Reviews (0)
General information
Description
Our Eifler rapeseed honey is a fine, creamy honey made in the traditional mill style. But not only its yellow, mild tone of almost white color makes it look particularly noble, the inside of the honey jar also promises a unique, lovely honey treat.
The honey essence is obtained in May, at this point in time the nectar supply in the glorious yellow rapeseed fields is particularly high, which the honey bees make great use of. The rapeseed blossom honey is then carefully processed and finally bottled in a 500g jar ready for consumption.
This is how the honey tastes particularly good
Our rapeseed honey tastes delicious not only on bread of all kinds. The creamy honey also makes an unspeakable addition to desserts such as cakes and pastries. In tea it replaces the sugar that is usually added, and the melt-in-the-mouth honey also tastes delicious in yoghurt or quark.
Name of the food:
Rapeseed honey
Responsible food business operator:
Beehive van den Bongard
Iris van den Bongard
Donkweg 41
47877 Willich-Anrath