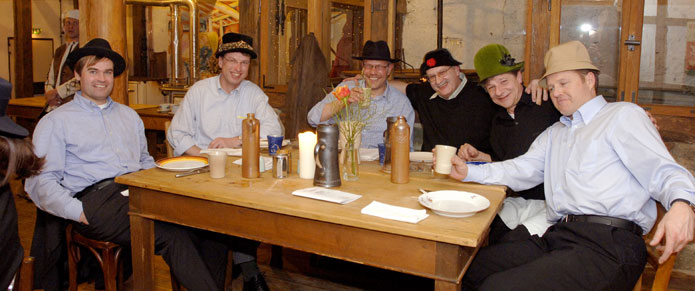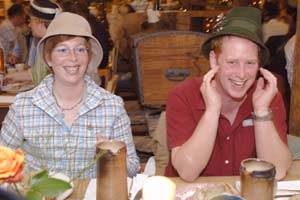 The table invites you to eat like in the days of great-grandmothers. With home-baked natural sourdough bread, home-made soup, cooked meats and Döppekoochen, which has been tried and tested by great-grandchildren, all hearts beat faster. Invite your loved ones, friends, acquaintances, relatives or work colleagues to an unforgettable mill feast with us and let yourself be transported back to a time full of hospitality, fun, games, jokes and good food that leaves nothing to be desired.
---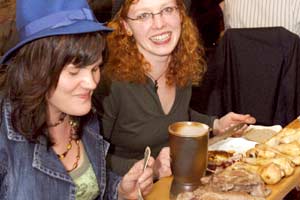 We offer our Kölsche Mühlentafel on the public dates from 2 people. Our rooms are designed for 40 to 250 people, for groups of 40 people or more. special dates can also be booked by appointment!
In addition, there is the possibility of staying overnight in our half-timbered houses, which are over 300 years old, or in our mill hotel, or staying in hotels or guesthouses in the same place, in order to sleep in with wine, beer and schnapps in peace.
---
program
A rustic 5-course menu is served in the 3.5-hour program, where everyone decides how much of each dish they eat. We pass the food culture on to you with a lot of fun, wit and singing. The Groschmüller tells stories, makes games and gives entertaining riddles, which with rounds of liquor. Anyone who not only inspires the mill team as a guest, but also convinces them with wit and spirit, is made an honorary miller and receives a certificate for this and is given a little attention on each subsequent visit if he / she identifies himself as an honorary miller.
For groups / clubs / company outings / Christmas parties, please contact us:
We look forward to your inquiry under Tel .: 06597/92820 or via our contact form !