Beer brewing with Erwin – beer brewing course in the historic Birgel mill brewery in the Volcanic Eifel region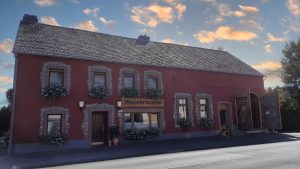 Learn everything from A-Z you need to know about brewing beer
The brewing plant of the head miller Erwin is the latest addition to the historic mill site and was reconstructed by himself according to old conditions. Brewing beer involves manual labor for mashing and lautering, as there are no agitators or pumps. The most difficult thing is to maintain the temperature in the wood-fired brewing kettle. Be a brewing assistant and let yourself be taken back to the good old days of the Purity Law.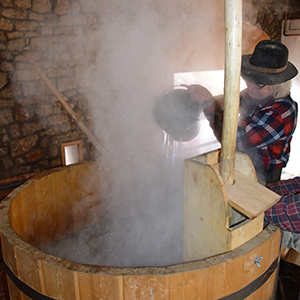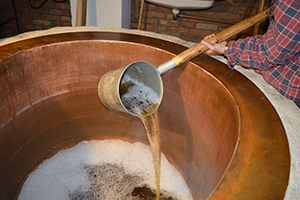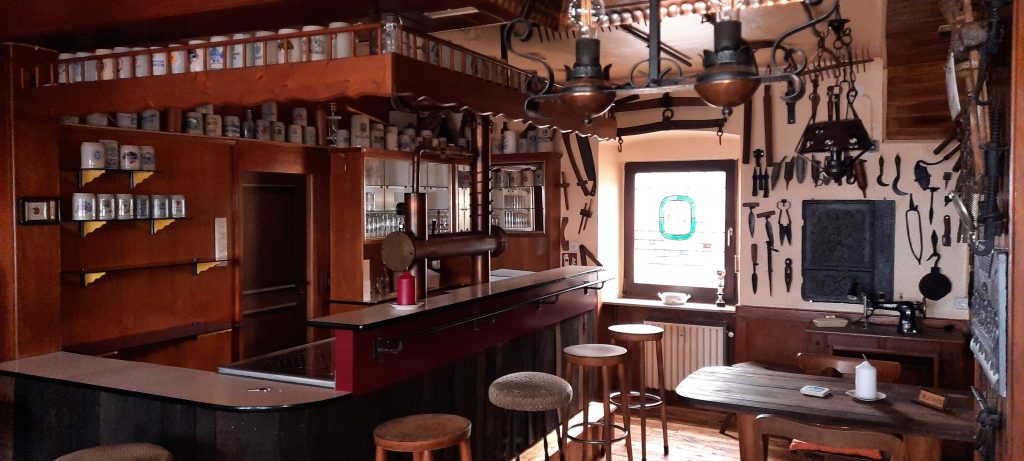 The following services are included in the arrangement
1 x overnight stay in double room
1 x Brewing beer from A – Z
1 x mill tour
1 x lunch
1 x dinner
1 x welcome beer
3 x mill beer or soft drinks
1 beer glass and apron
1 x brewery breakfast
1 certificate brewing assistant
per person 155,00 € in double room + 39,00 € in single room
Maximum number of people: 10
Maximum group size: 4
With group size from 6 people separate appointment bookable.
Dates 2023
Start on the day of arrival at 9.00 a.m.
April 27-28-May 11-12-June 29-30-July 27-28-Aug. 24-25.
Sept. 21-22. – Oct. 26-27 – Nov. 23-24. – Dec. 14-15. 2023
other dates by arrangement
The hotel's hiking tax of € 1.50 per person per night is payable on arrival at the hotel.
We look forward to your inquiry under Tel .: 06597/92820 or via our contact form !