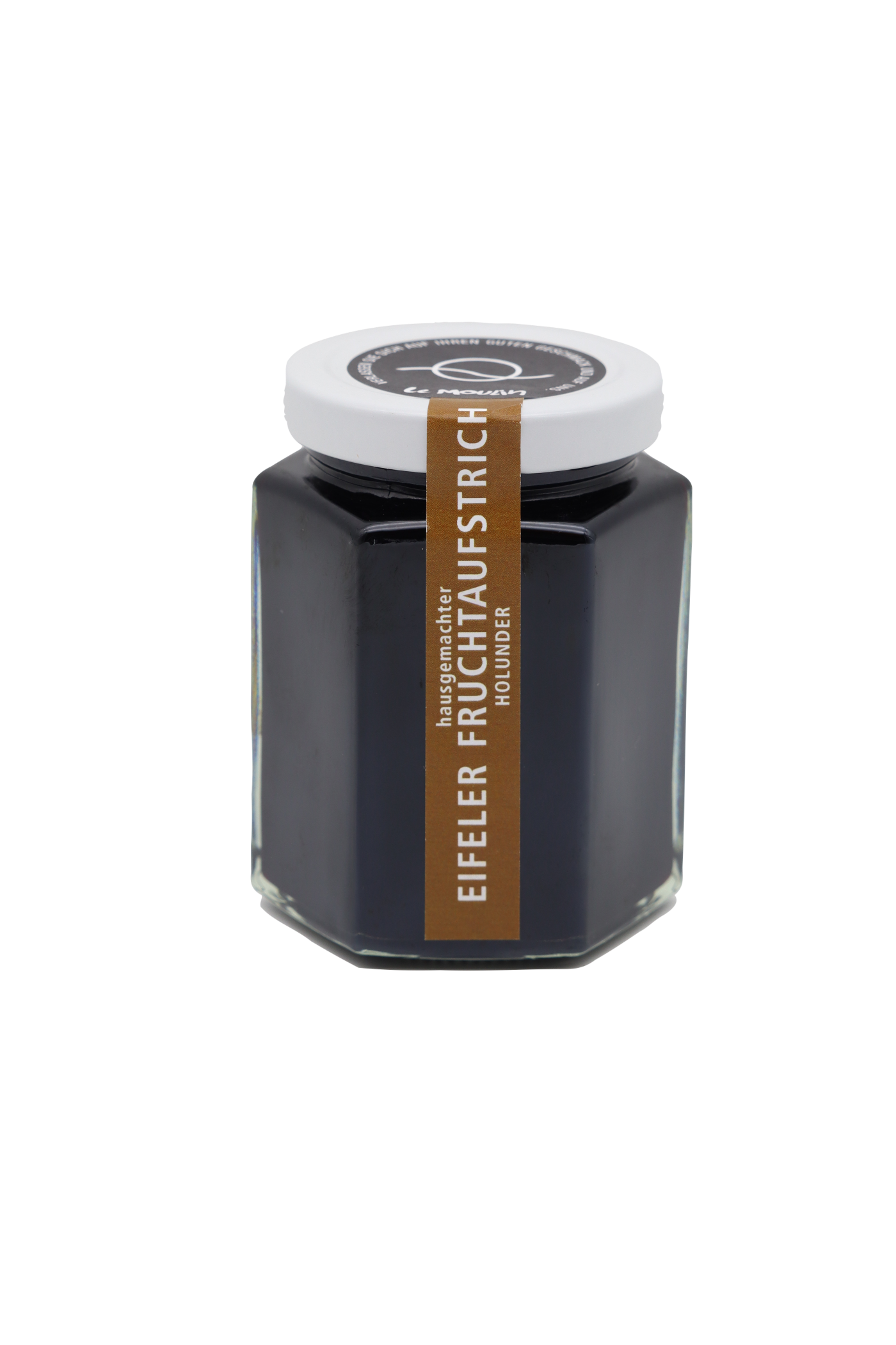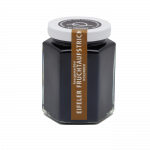 Elderberry jam
5,90 €
26,22 € / kg
Our selected products are still really handmade specialties. Carefully selected fruits, preparation according to traditional recipes, the most gentle processing, all of this results in products that were no longer known.
Delivery in a 225g jar
Delivery time:2 workdays after receipt of
Description
Reviews (0)
General information
Description
Elderberry jam from the Eifel
Our homemade elderberry jam according to a tried and tested recipe is made from the shiny black berries of the elderberry panicle from local Eifel growing areas. The gentle processing of the elderberries and the combination of several taste nuances from tart to bitter and ultimately sweet in the aftertaste make this jam something very special. With a fruit content of more than 50% and an extremely low added sugar, this jam is an absolute taste experience.
This is how the jam tastes particularly good
Elderberry jam is extremely rich in vitamin C and is therefore very popular, especially during the cold season. It is also always a welcome guest on the breakfast table and is wonderful for toast and Co. In combination with a little elderberry syrup and a large amount of quark, it tastes uniquely good on warm summer days.
Name of the food:
Fruit spread
Responsible food business operator:
Eifeler Landfrauen GbR
Hochstrasse 34
53894 Mechernich-Lückerath