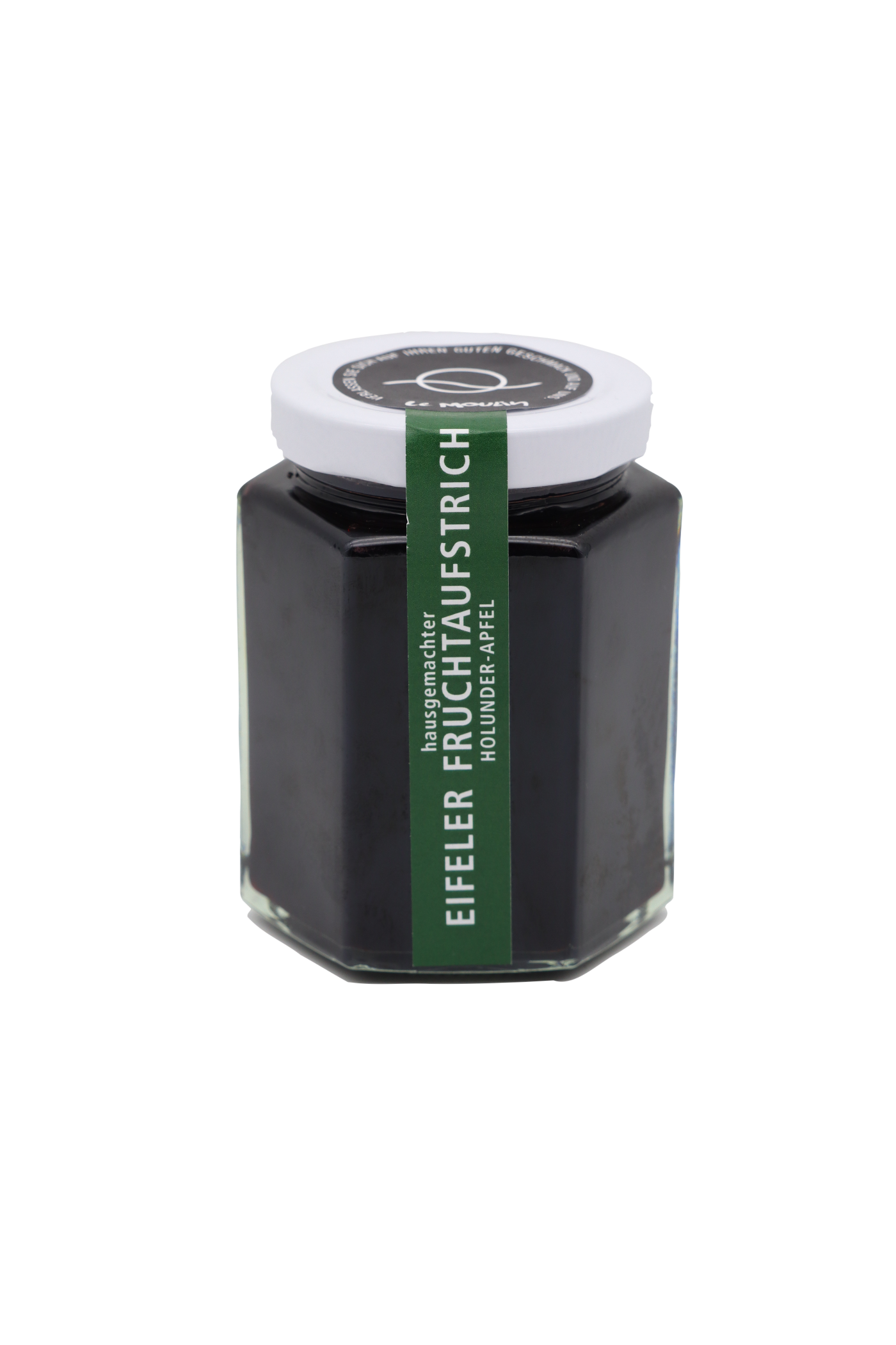 Elderberry-apple jam
5,90 €
26,22 € / kg
More than 50% fruit and a wonderfully sweet taste
Delivery time:2 workdays after receipt of
Description
Reviews (0)
General information
Description
Elderberry-apple jam from the Eifel
Our elderberry-apple jam, made according to an old mill recipe, is made from the tastiest elderberries and apples in the region. Their noticeably low added sugar and the tasty fruit content of more than 50% make the fruit arrangement a wonderfully sweet treat.
This is how the jam tastes particularly good
Of course, the jam tastes great on bread and also likes to be eaten on the breakfast table. It is always ready for coffee and cake time. It is also delicious with sweet dishes such as pancakes, brioche or croissants.
Name of the food:
jam
Responsible food business operator:
Eifeler Landfrauen GbR
Hochstrasse 34
53894 Mechernich-Lückerath