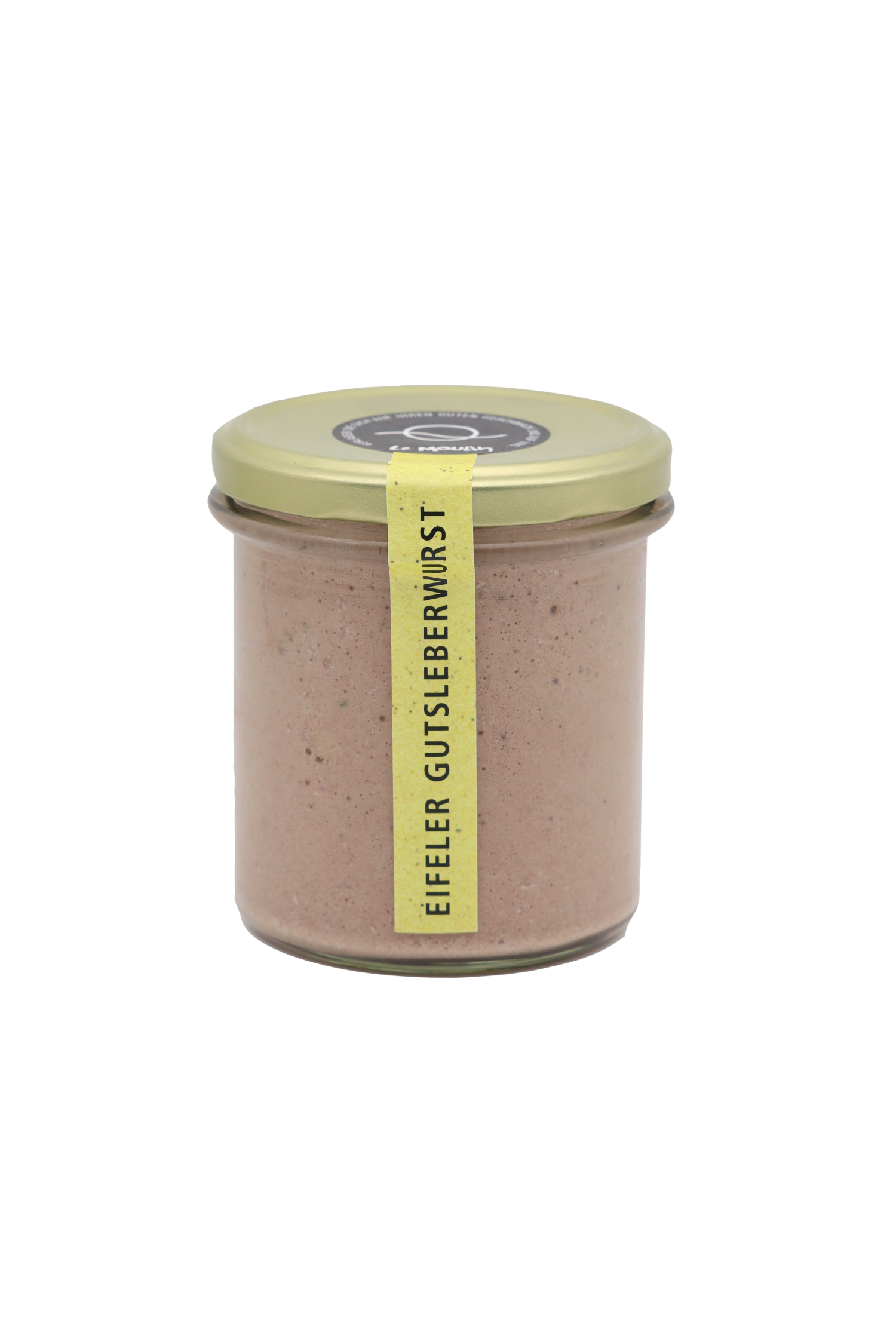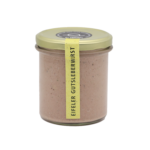 Liver sausage – Eifler Gutsleberwurst
5,90 €
19,67 € / kg
made from Eifler pork meat & refined with selected spices
Delivery time:2 workdays after receipt of
Description
Reviews (0)
General information
Description
Our Eifler Gutsleberwurst is one of our most popular sausage specialties from the historic watermill. Our sausage is delivered in 300 g jars and has long been one of the mill favorites of our guests. Only high-quality meat from Eifler pigs is used for our liver sausage. The spreadable sausage produced is then refined with a selection of spices. The unadulterated taste and the high quality of the meat, the meat of which we obtain from regional farms, makes this liver sausage a real delicacy.
How do you enjoy the liver sausage
The classic pork spread is enjoyed on a fresh slice of bread or a crispy roll. Whether for breakfast, lunch or dinner, you decide!
Name of the food:
Liver sausage
Responsible food business operator:
Eifel meat products Ludwig Babendererde GmbH
Oberbettinger Str. 27
54587 Lissendorf