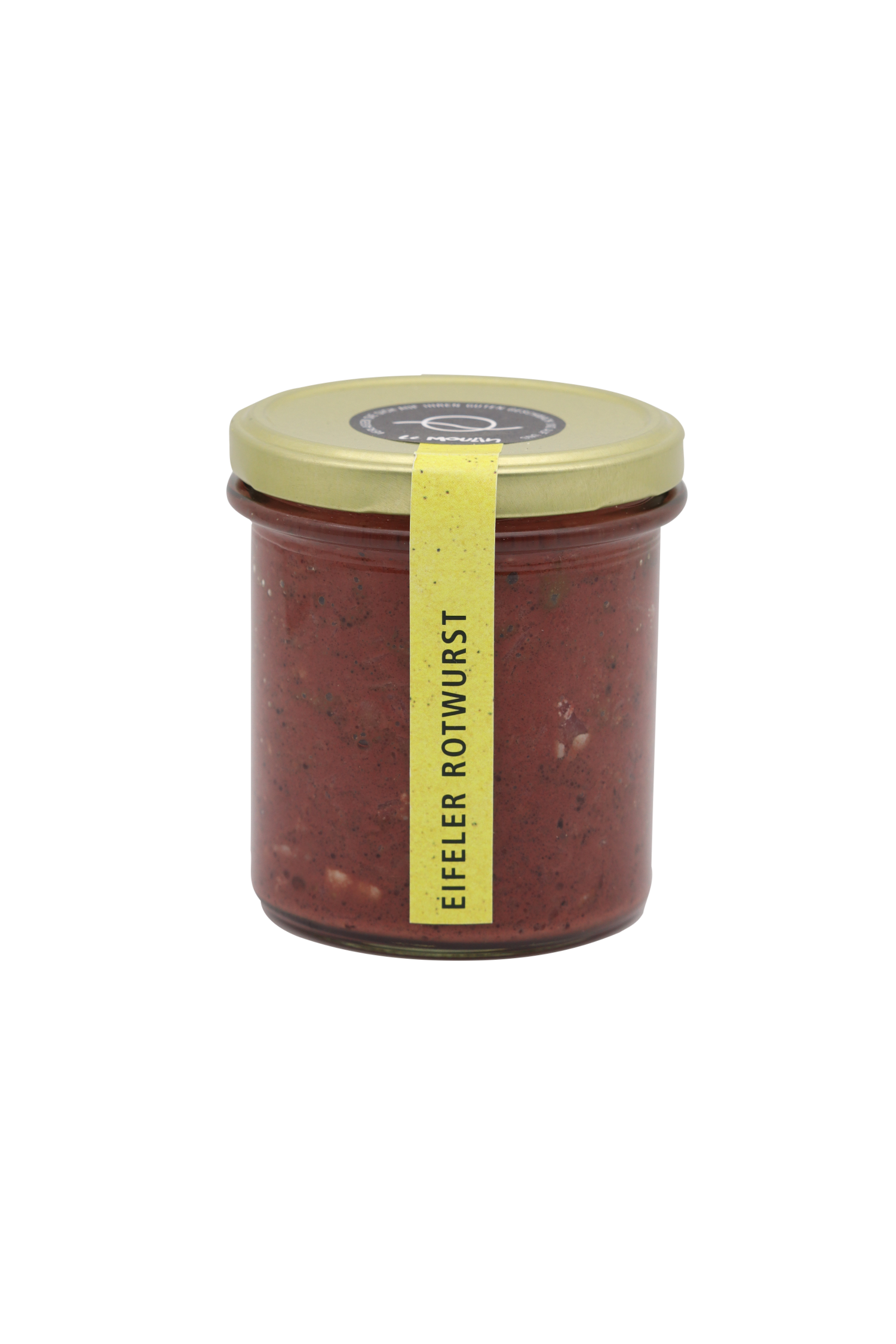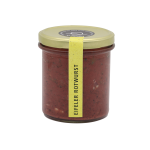 Red sausage
5,90 €
19,67 € / kg
pure, unadulterated taste
Delivery time:2 workdays after receipt of
Description
Reviews (0)
General information
Description
Our Eifel red sausage, served in a 300 g glass, is an original country sausage specialty from our mill, which not only attracts the attention of our guests because of its intense red color. The blood sausage according to the old recipe is made from pork and then refined by adding table salt, fresh onions and a special spice preparation. Quality is very important to us, which is why we only source our meat from regional farms. Their pure taste makes this sausage a delicious treat for traditional sausage lovers.
How do you enjoy the red sausage
A hearty spread of German cuisine on fresh rolls and a slice of bread. The spreadable red sausage tastes great with a snack in the morning, at noon or in the evening.
Name of the food:
Red sausage
Responsible food business operator:
Eifel meat products Ludwig Babendererde GmbH
Oberbettinger Str. 27
54587 Lissendorf