The wedding of Andrea & Patrick – April 1st, 2006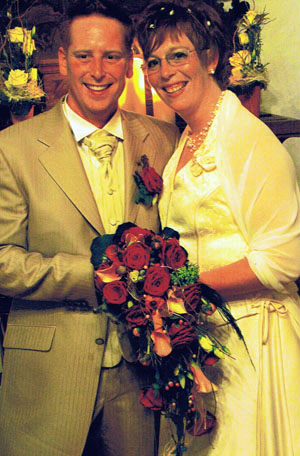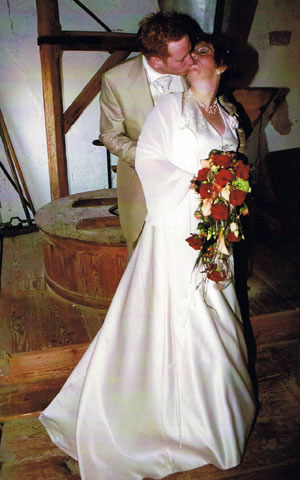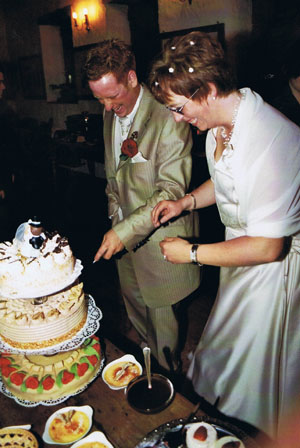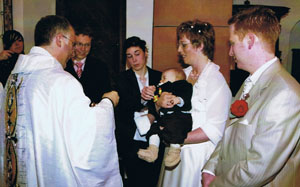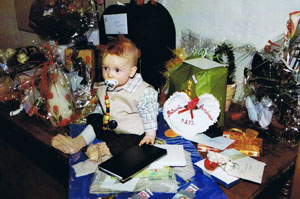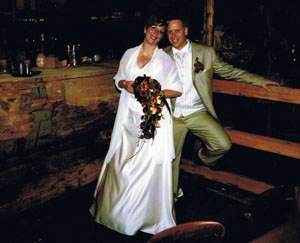 No, it's not an April Fool's joke, it's true, we went to the altar on April 1st, 2006!
It had long been clear where our wedding celebration should take place:
We wanted to celebrate in a unique, unusual ambience and experience something special!
That's why we choose the historic water mill in Birgel!
Now an extraordinary date was still missing: April 1st!
After the church wedding, which was also the baptism of our son, the mill team warmly welcomed us to a champagne reception with delicious open millstone breads in the seminar house of the historic watermill. After this successful start in a relaxed atmosphere, delicious dishes continued in the beautifully decorated seminar room!
The decoration was made exactly according to our ideas by the mill team with a lot of love! Thank you again for that!
Otherwise we didn't have to take care of anything ourselves, were served kindly and were able to enjoy our celebration to the full!
We would like to take this opportunity to say thank you again for the wonderful party, the delicious food, the great atmosphere and the hospitality
Andea & Patrick