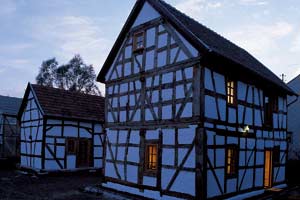 From May 31st – 02.06.2020 a very special program awaits you again in the historical watermill in Birgel.
2 x nights in a double room in the Mühlenhotel or in our historic half-timbered houses
2 x rich breakfast buffet
1 welcome liqueur before dinner
1 x dinner as a 4-course menu of your choice (Pentecost Sunday) 5:00 p.m. – 8:00 p.m.
1 x meal as much as you want (Whit Monday) 11 a.m. – 5 p.m.
1 x mill tour
---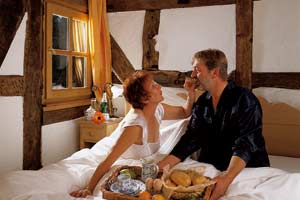 On the days of Pentecost, all of our mills are open and can be admired in operation. For children there is a program with "create your own mustard", "bake bread" and fun games. Our self-made liqueurs, mustards, oils and much more can be purchased in the mill shop.
An antique and flea market takes place on the entire mill site.
On Sunday evening we serve our 4-course menu from 5:00 p.m. to 8:00 p.m. in the sawmill tavern.
---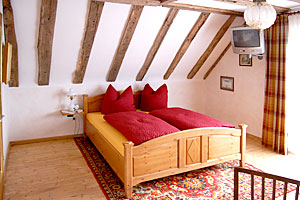 On Whit Monday you can help yourself to your heart's content from 11 a.m. to 5 p.m. in our ballroom at our mill fillet with champagne-cassis-mustard sauce, currywurst, bratwurst, fries and waffles. Here you can eat as much as you like.
We invite you to our mill tour on Monday morning at 11.00 a.m.
---
Prices:
The services described above apply to 2 people:
Arrangement in a double room = 189.00 € for 2 people
Arrangement in a half-timbered apartment = € 209.00 for 2 people
The hotel's own hiking tax of € 1.00 per person per night is payable on arrival at the hotel.
---
On Whit Monday the catering is completely closed from 5 p.m. !!!