Cuddle and romantic days in the historic watermill from € 69.95 pp
Erwin Spohr's unique mill center is already known far beyond the borders of the Eifel and has developed into a strong attraction for young and old. The functioning grain, oil and mustard mills, the sawmill, the schnapps distillery, the 17th century bakery and the festival hall with a collection of historical and rural equipment, combined with a romantic half-timbered hotel and sophisticated gastronomic experience, promise an unforgettable stay .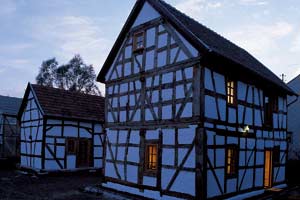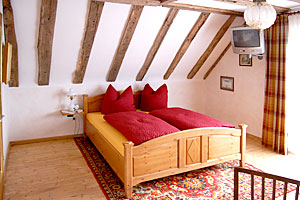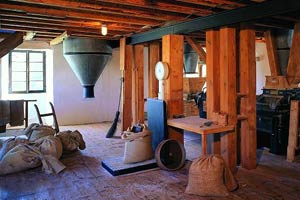 Sometimes it happens that bookings are canceled at short notice by visitors. We would like to pass this benefit on to you as a last-minute offer. We can offer you the following dates at an unbeatable price:
Last minute appointments
February 9th – 11th, 2010 – for only 69.95 € instead € 99.50
February 16-18, 2010 – for only € 69.95 instead € 99.50
February 17-19, 2010 – for only 69.95 € instead € 99.50

All prices are per person
The offer: cozy romantic days
Who a want to experience a romantic weekend in the Eifel, there is no avoiding the gem in Birgel. The all-round concept of the mill offers romantic living, good food and drink .
A good-humored and attentive mill team round off the time with us in a cozy atmosphere. A tour of the mill area is mandatory to see the old mills in operation.
The Mühlenhotel offers a delight in the love of detail and the idealism of the mill boss. The hotel has 8 rooms and is equipped with designer bathrooms and old furniture.
The romantic apartment complex, which consists of half-timbered houses that are between 280 and 380 years old, give the romantic weekend
the special charm and make the journey home difficult.
In the half-timbered houses restored by the head miller Erwin and his milling team, romance and the love that goes with it knows no bounds.
The following services are included in the promotional price:
2 x overnight stays for 2 people
2 x welcome drink liqueurs
2 x breakfast buffet for 2 people
2 x 4-course evening menu of your choice for 2 people
1 x mill tour for 2 people
1 x free parking space
For more information or to book the regular offer, please click on Cuddle Romantic Days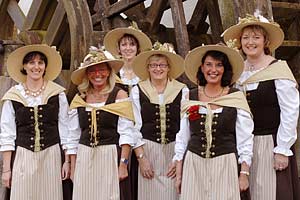 Have we piqued your interest?
Our milling team looks forward to your telephone inquiry on 06597-92820 or via our contact form and is ready to answer any questions you may have.