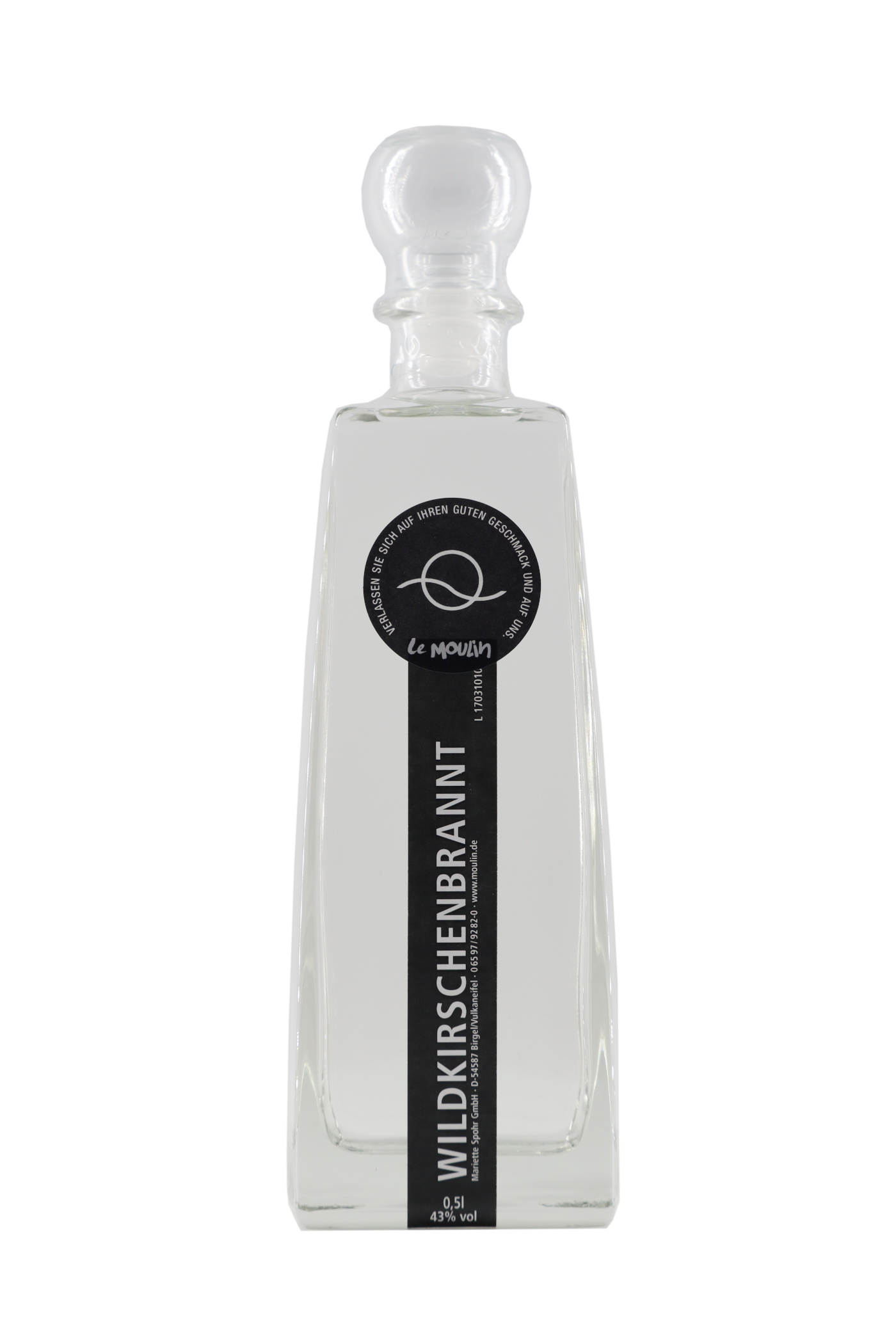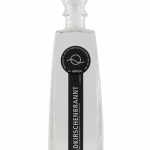 Cherry brandy made from Eifel bird cherries
56,90 € – 104,90 €
284,50 € – 209,80 € / l
Alcohol content: 43% vol
wonderful fragrance that is slightly reminiscent of marzipan & fine taste
Delivery time:2 workdays after receipt of
Description
Additional information
Reviews (0)
General information
Description
Cherry brandy from the Eifel
Our cherry brandy made from Eifel bird cherries with an alcohol content of 43% vol. Is characterized by its wonderful fragrance, which is slightly reminiscent of marzipan, and its fine, opulent taste. In the Eifel, the hand-picked bird cherries are among the most valuable wild fruits in the region and yet we need 100 kg of the fruit for a maximum of 2 liters of alcohol. A selected drop with a long finish that pampers the palate and leaves a lasting impression.
How do you enjoy the brandy?
The fruit brandy is usually drunk pure, the ideal drinking temperature is around 16 degrees, but it is also a delicious addition to mixed drinks and colorful cocktails. In the kitchen, this fine drop is used in baking and inspires new recipe ideas. Those who prefer it hearty can enjoy the brandy with the cheese fondue.
Additional information
| | |
| --- | --- |
| Menge (l) | 0.04l, 0.2l, 0.5l |
Name of the food:
Brandy wild cherries
Responsible food business operator:
Mariette Spohr GmbH
Mühlenstrasse 1
54587 Birgel