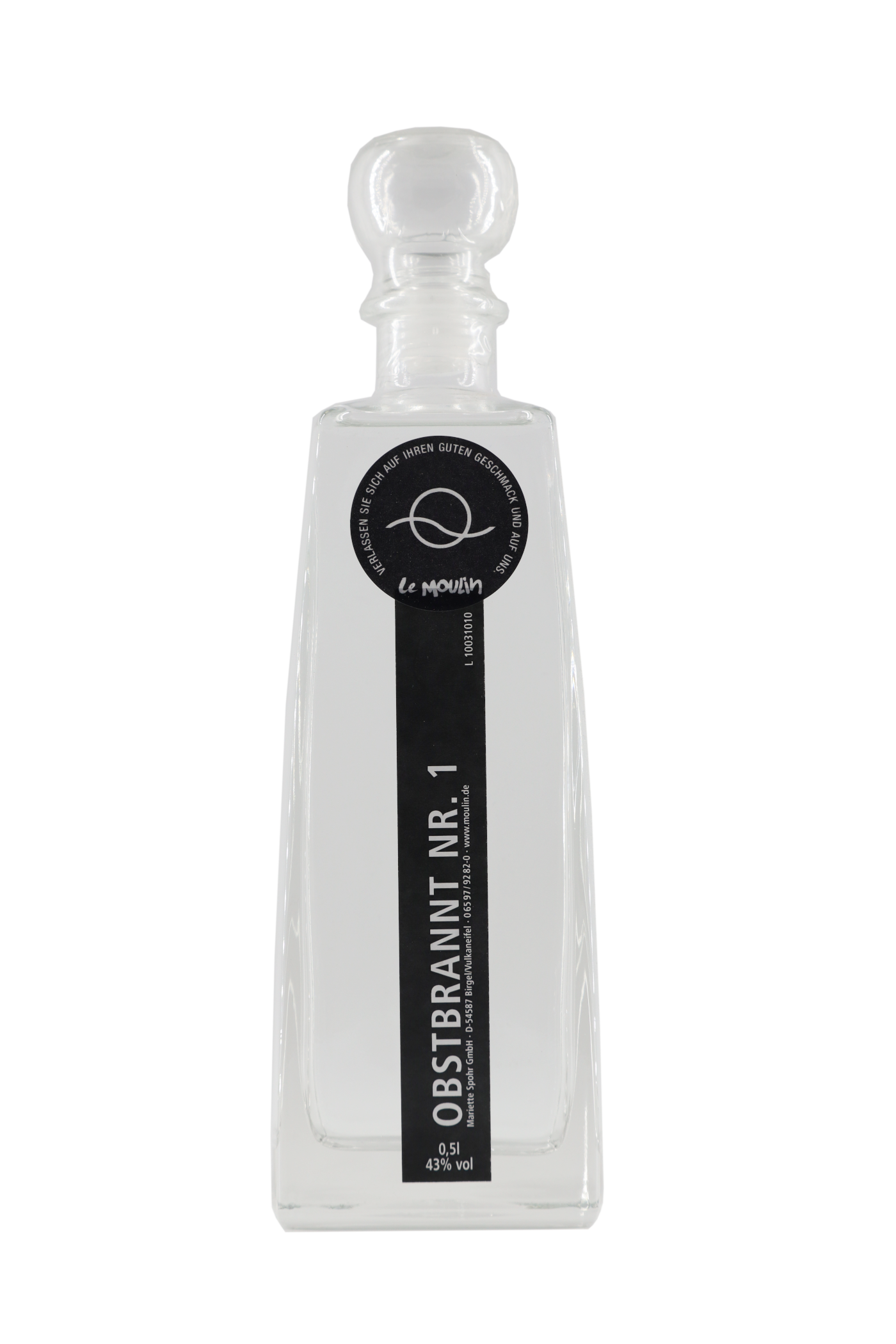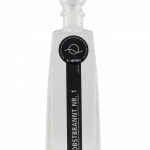 Fruit brandy number 1
8,30 €
207,50 / l
Alcohol content: 43% vol
Every year there is a new fusion of the most excellent fruit flavors
Delivery time:2 workdays after receipt of
Description
Additional information
Reviews (0)
General information
Description
Multi-layered enjoyment – fruit brandy number 1 from the Eifel
Our fruit brandy number 1 with an alcohol content of 43% vol. Is a perfect combination of local apples and pears, refined with the finest house brandy, sloe, cherry and elderberry brandy. But that's not all, after all, it is not number 1 for nothing! The specialty lies in the mash. Every year Chefmüller Erwin creates a new composition for the mash. Every new year creates a new fusion of the most excellent fruit flavors, from a wide variety of fruits of the highest quality. That makes the brandy an absolute rarity and a feast for the nose and the palate.
How do you enjoy the brandy?
Our fruit brandy is best enjoyed ice-cold or, alternatively, at room temperature. The perfect drinking temperature is between 15 and 18 degrees. As an aperitif, digestif or just in between, it can be consumed neat, served in a cone-shaped glass with a round glass base. It tastes refreshingly good in cocktails with cheese or a fresh fruit platter. In addition, it goes perfectly with dignified dishes such as traditional German food.
Additional information
| | |
| --- | --- |
| Menge (l) | 0.04l, 0.2l, 0.5l |
Name of the food:
Fruit brandy
Responsible food business operator:
Mariette Spohr GmbH
Mühlenstrasse 1
54587 Birgel