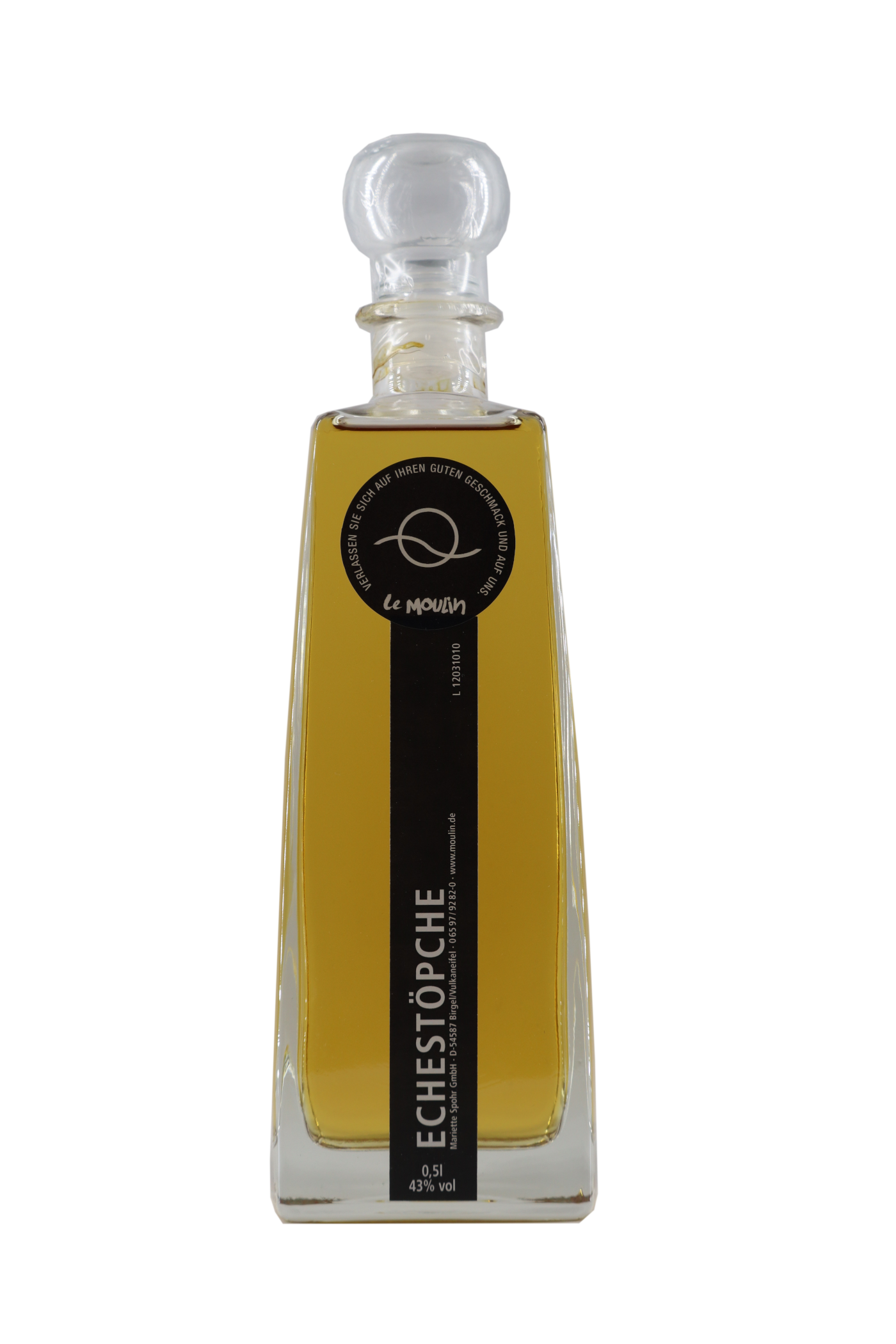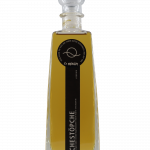 Echestöpchen apple brandy stored in oak barrels
19,60 € – 37,50 €
98,00 € – 75,00 € / l
Alcohol content: 43% vol
Subdued wood tones & a wonderful fruit aroma.
Delivery time:2 workdays after receipt of
Description
Additional information
Reviews (0)
General information
Description
Apple brandy from the Eifel stored in oak barrels
With our Echestöpchen apple brandy with an alcohol content of 43% vol., We speak of a definite rarity. The apple schnapps is stored in oak barrels for several weeks to months and thus not only receives its unmistakable fruit aroma, but also a subtle note of wood, which makes it a particularly noble taste experience for every gourmet.
How do you enjoy the brandy?
The special fruit brandy is best enjoyed chilled. As with our traditional apple brandy, the ideal drinking temperature for our fine wines stored in wooden barrels is between 15 and 18 degrees. In this way, the apple schnapps is guaranteed to develop all of its aromas. Its fine wood note makes it the perfect aperitif, but also a digestif. The brandy specialty is also perfect for toasting, be it for a new chapter in life, a new year, a birthday or many other occasions.
Additional information
| | |
| --- | --- |
| Menge (l) | 0.04l, 0.2l, 0.5l |
Name of the food:
Echo pegs
Responsible food business operator:
Mariette Spohr GmbH
Mühlenstrasse 1
54587 Birgel