Romantic spring arrangement in a real mill
Attention: only redeemable on weekdays in March 2016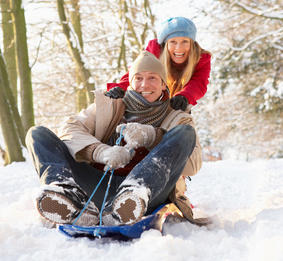 Experiencing a romantic short vacation in the Eifel does not only mean relaxation to the full in summer, but also offers you pure harmony in spring. The thought of peace and quiet, idyllic snow-covered landscapes, cuddling together and a glass of red wine with it no longer has to remain a dream.
---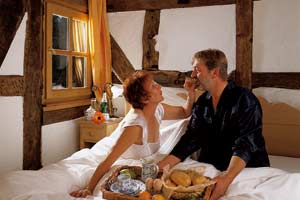 With us you and your partner can spend an unforgettable and romantic holiday and let yourself be pampered from front to back. During the day you have the opportunity to ski on the surrounding slopes and in the evening you can end the day with a great candlelit meal. Give your love new impetus and experience a tingling time in the historic mill in Birgel.
---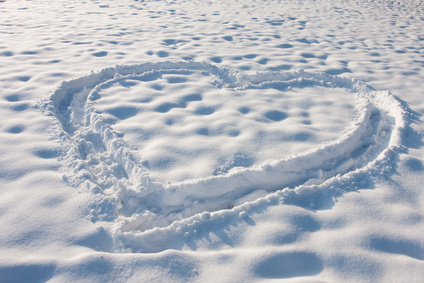 A perfect romantic holiday in winter not only includes the snow-covered Eifel, but also the right attentions. A friendly team awaits you on arrival, who will read your every wish and give you a warm welcome with a homemade liqueur. After a romantic night for two, an extensive and rich breakfast with home-baked bread awaits you the next morning, as well as a tour of the functioning mills during the day. Your romantic winter holiday in the Eifel is rounded off with a 4-course evening menu of your choice in our restaurant. During your stay of 2 nights we provide You have a free parking space available. So nothing stands in the way of a start into a relaxing togetherness.
---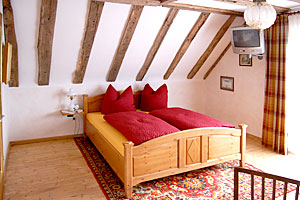 ---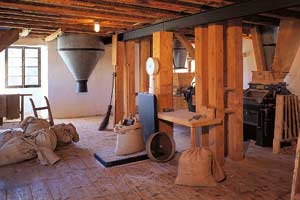 ---
This arrangement costs for two people with 2 nights on weekdays November 2015 – March 2016:
in the hotel on weekdays: 139.00 euros
in the HotelSuite on weekdays: 159.00 euros
Not redeemable on the following dates:
12/27/2015 – 01/01/2016 & 01/31/2016 – 02/26/2016
Experience a romantic holiday in the tranquil Eifel in the historic half-timbered houses or in the mill hotel with the charm of bygone days.
We look forward to your inquiry under Tel .: 06597/92820 or via our contact form !
Now also give it away as a voucher !
Treat yourself to a break and relaxation in the historical Watermill!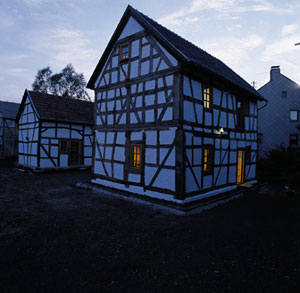 The following services are included in the promotional price:
2 x overnight stays for 2 people on weekdays in the Mühlenhotel
1 x welcome drink liqueurs
2 x breakfast buffet for 2 people
2 x 4-course evening menu of your choice for 2 people
1 x mill tour for 2 people
1 x free parking space
---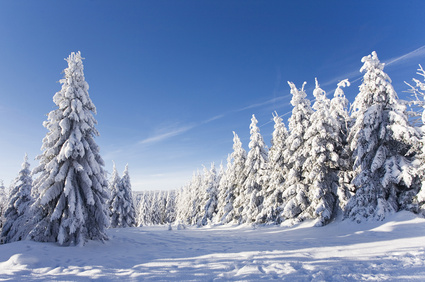 1 day:
Enjoy the beautiful landscape of the Eifel on your arrival. When you arrive at the mill, we will greet you in a friendly manner, explain the process to you and personally accompany you to your room. You spend the night in a spacious room of approx. 25 square meters with cozy and rustic furnishings.
In the evening, a welcome drink from our in-house distillery awaits you in the "Wirtshaus zum Sägewerk". Afterwards, our chef will spoil you with a 4-course menu of your choice.
---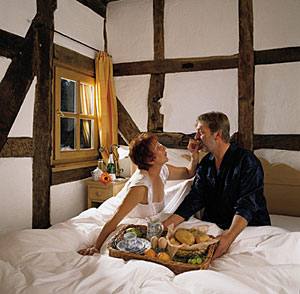 2 day:
The day begins with a rich breakfast buffet. Our home-baked bread, sausage, cheese, jam, egg dishes, yoghurt, quark and muesli will give you the vitality and strength you need for the whole day.
Experience an unforgettable guided tour through the unique mill area on the first day. Use the afternoon to explore the surroundings of Birgel on foot. In the evening you will be spoiled again with a 4-course menu.
---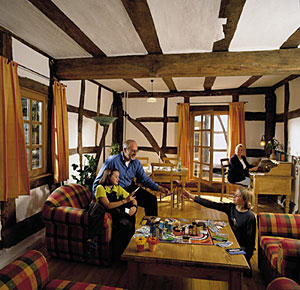 3rd day:
The last breakfast is enjoyed. After breakfast you can buy all the delicious things that you have tasted in our mill shop and then look forward to a safe journey home
---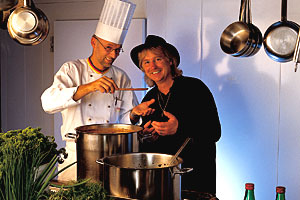 That "Tavern to the sawmill" is always ready for a culinary surprise. Our chef de cuisine uses fresh ingredients to conjure up everything from small and fine to gala menus, French and regionally inspired dishes, which have received the highest praise from Federal Presidents Johannes Rau, Roman Herzog and Horst Köhler and well-known gastro critics. The comfortably furnished double rooms in our mill hotel guarantee that an eventful
The day ends with a quiet night in a comfortable atmosphere.
---
The arrangement usually costs 294.00 €.
---
If you have already planned a specific date for your stay, we ask you to inquire about availability on your preferred date.
Extension days or a combination of different arrangements are possible.
If you would like further information about our house, please do not hesitate to contact us at 06597 / 9282-0.
Vouchers: You can also order this arrangement as a decorative gift voucher. We usually send the voucher to the post on the same day.
---
Leisure activities nearby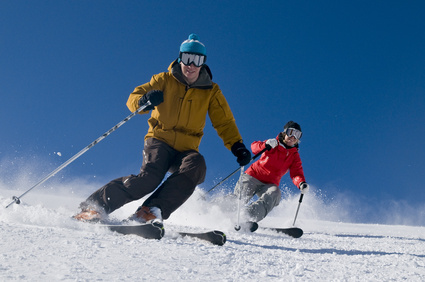 Skiing in the Eifel
Snow enthusiasts in particular get their money's worth in the ski areas.
When the Eifel is covered in snow, the motto is: "If you rest, you rust" – So get out of the room and into the Eifel world of adventure.
More about skiing in the Eifel …
---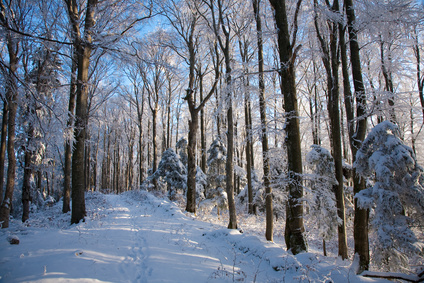 Hiking in the Eifel in the snow
Experience magical snow worlds – the Eifel has a lot to offer and invites you to great hikes in the snow. The mill team and head miller Erwin will be happy to advise you on setting up a personal hiking route. Some examples:
Hiking tour to Steffeln approx. 10 km
Hiking tour to Schüller approx. 8 km
Hiking tour to Hillesheim approx. 10 km
---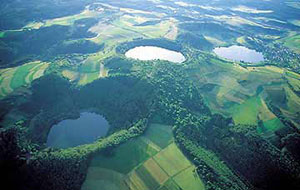 The landscape is shaped by volcanism and, due to its geological appearance, is a landscape that is unparalleled in Germany.
Anyone who has seen the funnel-shaped depressions with the circular maars will realize why this area is called the Vulkaneifel.

About 350 eruption centers tell of the fiery and exciting history of the volcanic Eifel. Geo – museums and numerous geo – institutions such as geo – paths and geo – parks reveal scientific phenomena and carefully selected cycling and hiking tours lead to the treasures of this fascinating landscape. For detailed information – ask us!
We look forward to your inquiry under Tel .: 06597/92820 or via our contact form !