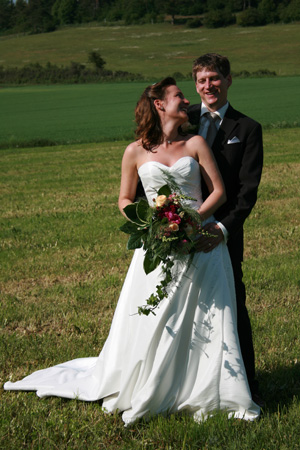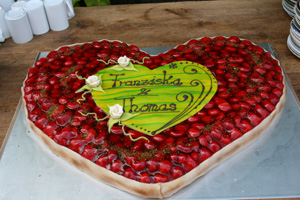 Hello dear Erwin, hello dear mill team,
Today we would like to thank you all again in writing for our wonderful wedding celebration.
The organization was professional and personal from the start, which prepared us for the big day in a relaxed manner. The result was perfect! Already on Friday evening we could look forward to the upcoming festival in the tavern of the mill with friends we had not seen for a long time with fresh potato pancakes, apple compote and salad.
Despite the large number of guests, both large and small, everything went like clockwork on the day, the sandwiches and the wedding cake were very tasty and everyone was enthusiastic about dinner as the culinary highlight.
Our guests rave about the lavish party and the pleasant atmosphere that the mill with Erwin and his friendly team radiated.
The common breakfast the next morning, also with out-of-home guests, was very well received and was a successful end with enough time for discussions and farewells.
We experienced an unforgettable weekend and a special wedding celebration with our families and friends and won many wonderful memories.
So keep it up!
Many warm greetings,
Franziska & Thomas
Update: Franziska and Thomas have also sent us a thank you card that we don't want to withhold from you.