Increase your company's success – with the seminars in our historic watermill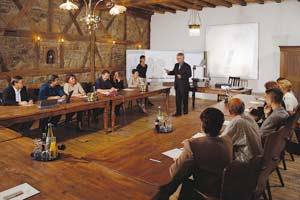 This clears your head for new ideas and better services. Combine optimal learning results with an incomparable ambience and a special supporting program. Or enrich your company party with an effective lecture and benefit from the effective interplay of a relaxed atmosphere, delicious dishes and memorable learning content. We would be happy to put together the right seminar according to your individual wishes in order to provide you and your employees with the best possible training. Contact us!
---
Reach your goal with charisma and style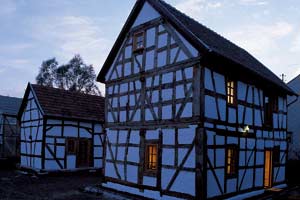 The demands on your company from your customers and business partners are growing steadily, and with them the expectations of each individual employee to represent your company to the outside world with full commitment and the highest level of professionalism.
The appearance and verbal skills of the employee are of existential importance when it comes to putting the customer in a mood of fascination and enthusiasm.
---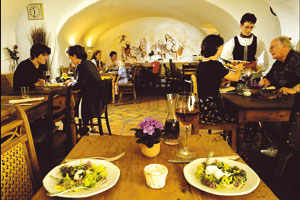 Good, rational arguments alone usually only contribute a quarter to the conclusion. The acceptance of a spoken text depends to about 38% on the voice, 55% on the body language and only 7% on the content (Mehrabian study). Incidentally, it is considered proven that 87% of all people form an opinion about their counterpart from the first impression, which 91% correct only with a "heavy heart" (source: Hans Christian Altmann).
This means that only the employee who makes a positive, trusting and sympathetic impression from the first encounter can create a good emotional relationship with the customer, inspire him, fascinate him and bind him to your company over the long term.
In our seminars under the direction of Dr. Daniela Gehrmann learn the participants
how they appear confidently on every floor
how they advertise the company as a business card
how they score with the other person with the conscious use of language
how they are permanently remembered as an authentic, eloquent personality
how to communicate effectively and how to cast a spell over your interlocutor
how you can increase the attention of your counterpart by controlling body language and voice
Meeting:
Reach your goal with charisma and style
Friday – time: 10 a.m. to 5 p.m.
Program :
10.00 a.m. breakfast together in the conference room as a stand-up snack
10.30 a.m. start of the seminar
1.00 p.m. lunch
2 p.m. Continuation of the seminar
3:30 p.m. – 4:00 p.m. coffee break
5 p.m. supporting program (to sharpen the senses)
7 p.m. dinner
Saturday – time: 10 a.m. to 4 p.m.
Program:
9.00 a.m. Breakfast in the vaulted cellar
10.00 a.m. start of the seminar
12.30 p.m. lunch
1.30 p.m. Continuation of the seminar
4:00 p.m., coffee and departure
Price for participation: 265 euros for an overnight stay in a single room
Read more about the voice and presentation training that is also offered
We look forward to your inquiry at
Tel .: 06597/92820 or via our contact form !