We were the first!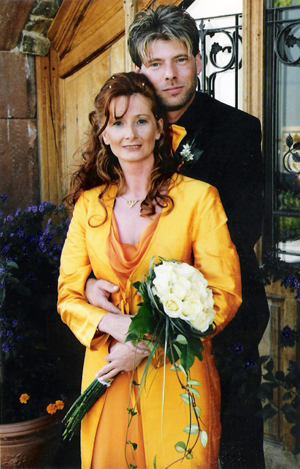 Our dream wedding took place on 9.9.99! Since Beate was born in Birgel, she naturally also wanted to get married in Birgel. What could be more obvious than asking in the mill. What was the best decision we have made so far and would make again anytime!
After the civil ceremony in Jünkerath (unfortunately the mill was not a branch of the registry office at that time) Pastor Amon married us in the seminar house in front of the historic altar. Our wedding took place at 6 p.m., followed by a champagne reception at Mühlenbach before the celebration began in the sunflower-decorated sawmill. The buffet with Eifel specialties was star quality.
---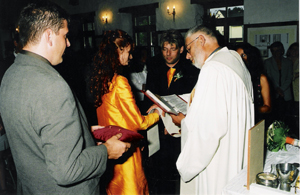 Our guests are still raving about this wedding party today! We spent the wedding night in the Goldhausen apartment, which Erwin made a great effort to finish for us. We would like to take this opportunity to thank the whole team again !!!!!!