12.12.2009 – T
he most beautiful day in our life!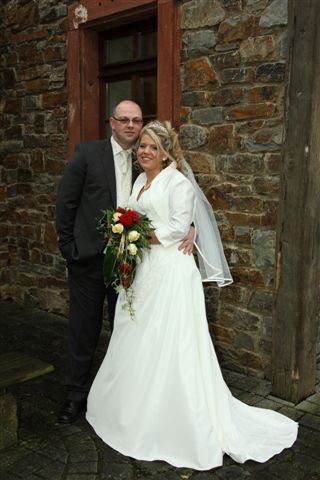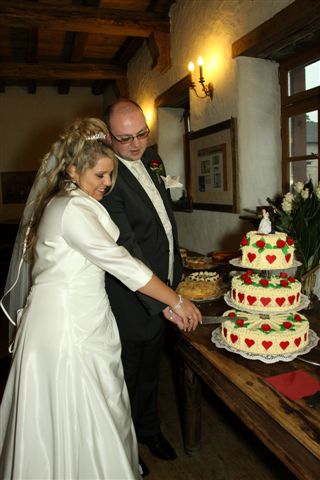 Hello dear mill team,
On the occasion of our engagement we went to Erwin's mill for dinner. The location for our wedding was not yet fixed and during dinner we said, why don't we get married here ?! Erwin was called over, the first ideas and wishes were expressed and a short time later we took a look at the ballroom.
Since it was clear to us that we wanted to get married in winter in a Christmas atmosphere, and the ballroom was already decorated with many small lights, we booked the date directly. Even then, Erwin assured us that we didn't have to worry about anything and that he gave everything to make it the most beautiful day in life for us.
Erwin was at our side with advice and action for all questions and ideas we had and suddenly our big day was here: there was a Christmas mood everywhere on the mill premises, we had decorated the ballroom appropriately, the guests arrived and then we went to the registry office married to the mill.
From start to finish everything was fantastic, everything was as we imagined – everything was perfect! We would like to thank Erwin and the entire Mühl team that you made our wedding the most beautiful day of our life!
We'll come back to you for the silver wedding anniversary 🙂

Michaela and Torsten