Double reason to celebrate: wedding & baptism
by Carolina, Steffi and Manni in the historical watermill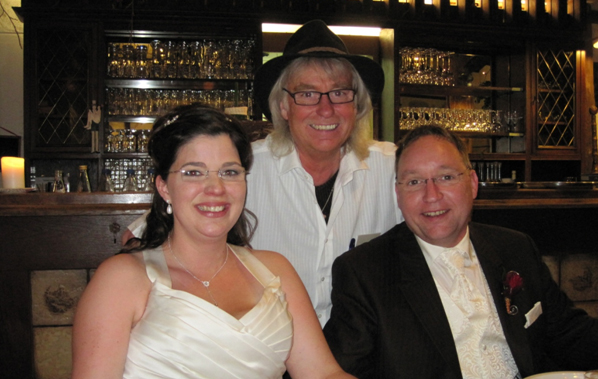 Hello dear mill team,
On April 24th, 2010 we were able to celebrate our wedding and baptism with you in beautiful weather and in the wonderful atmosphere of the ballroom.
After arriving in the festively decorated "Wedding Special Train" (a VEB rail bus), we were greeted by Erwin in front of the ballroom. All guests were absolutely thrilled by the "location", the mill tour and, above all, the food.
The friendly and committed mill team made this a very special day for us.
Many thanks to Erwin for the good preparation, but above all for convincing us that a dinner, which is served as a menu at the table, is a completely different experience than the usual buffet.
Many thanks again to all of
Carolina, Steffi and Manni