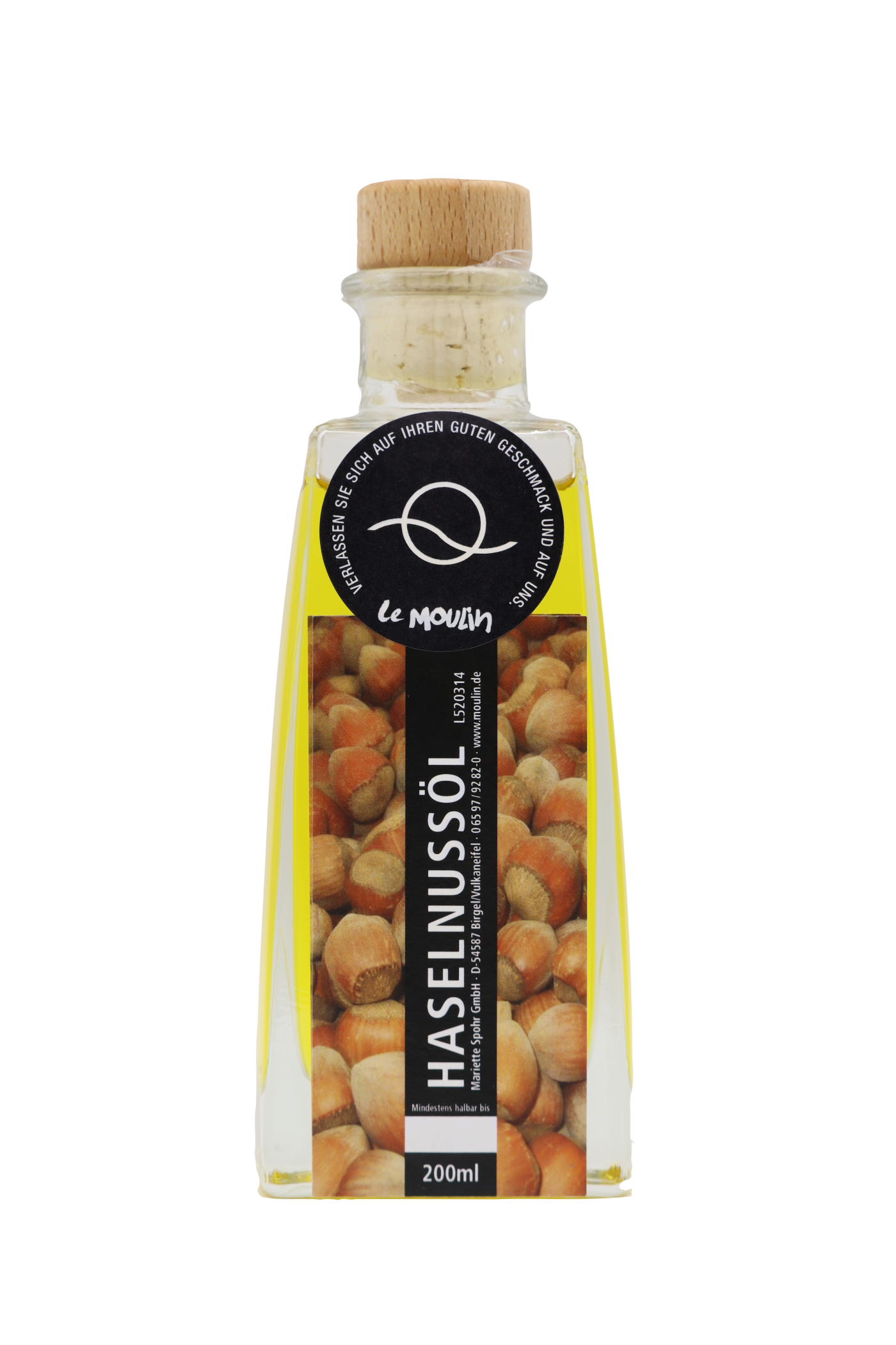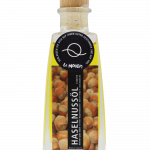 Hazelnut oil
16,70 €
83,50 € / l
cold-pressed & nutty-fine taste
Delivery time:2 workdays after receipt of
Description
Reviews (0)
General information
Description
Our hazelnut oil is produced directly on site in our own oil mill. In addition, the best hazelnuts from regional hazelnut bushes are cold-pressed, from which natural oil is then extracted. The cold pressing guarantees that valuable hazelnut ingredients and their nutty, mild taste are retained. The oil is characterized by its particularly fine taste as well as its high content of unsaturated fatty acids and is therefore particularly popular in a wide variety of dishes.
Hazelnut oil in dishes
Hazelnut oil is not suitable for frying, but it would be a shame for that. Because of its mild taste, it goes well with both sweet and savory dishes. Its pleasantly nutty note makes it excellent in pancakes, Kaiserschmarrn and for baking cakes and biscuits. In combination with vinegar, a delicious salad dressing can be conjured up and it also tastes delicious in dips and fine dessert sauces.
Name of the food:
Hazelnut oil
Responsible food business operator:
Mariette Spohr GmbH
Mühlenstrasse 1
54587 Birgel