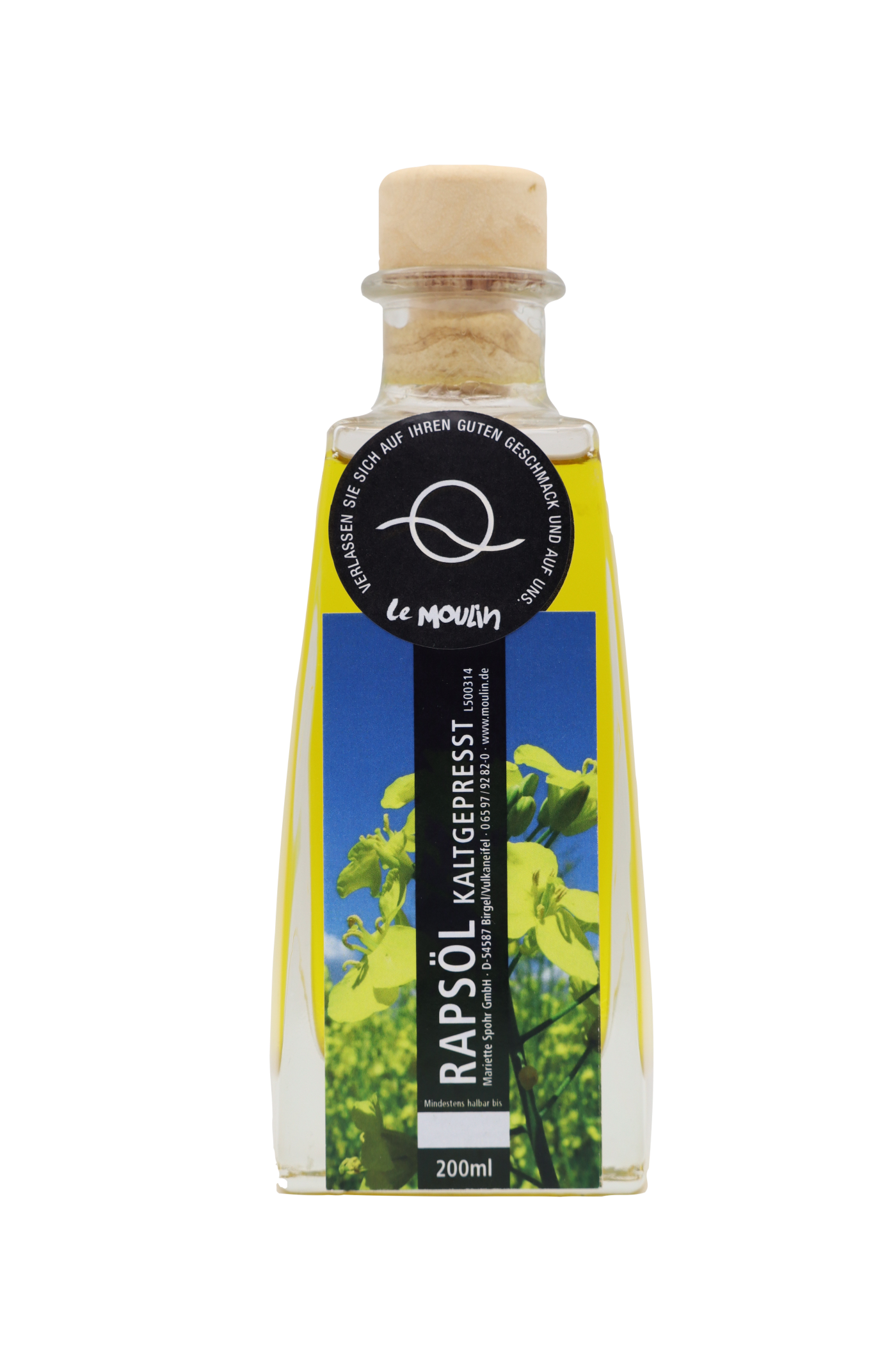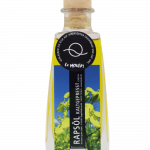 Rapeseed oil
10,50 €
52,50 € / l
cold pressed & versatile edible
Delivery time:2 workdays after receipt of
Description
Reviews (0)
General information
Description
Our rapeseed oil is obtained from rapeseed that is grown on regional rapeseed fields. The rapeseed kernels are first peeled and then cold-pressed into golden-yellow rapeseed oil in the in-house oil mill, fresh from the mill. All of the aromas and ingredients in rapeseed oil are unfiltered, making it very valuable and also recognized as an important part of daily nutrition.
Rapeseed oil in dishes
The oil is very heat-resistant and can therefore be used in cold, warm and hot-cooked dishes. It is also ideal for cooking and baking or for refining pasta and meat dishes. Due to its fine, mild and subtle nutty taste, it tastes wonderful with salads, in soups, as well as dips and sauces. It tastes particularly good with steamed vegetables.
Name of the food:
Rapeseed oil
Responsible food business operator:
Mariette Spohr GmbH
Mühlenstrasse 1
54587 Birgel