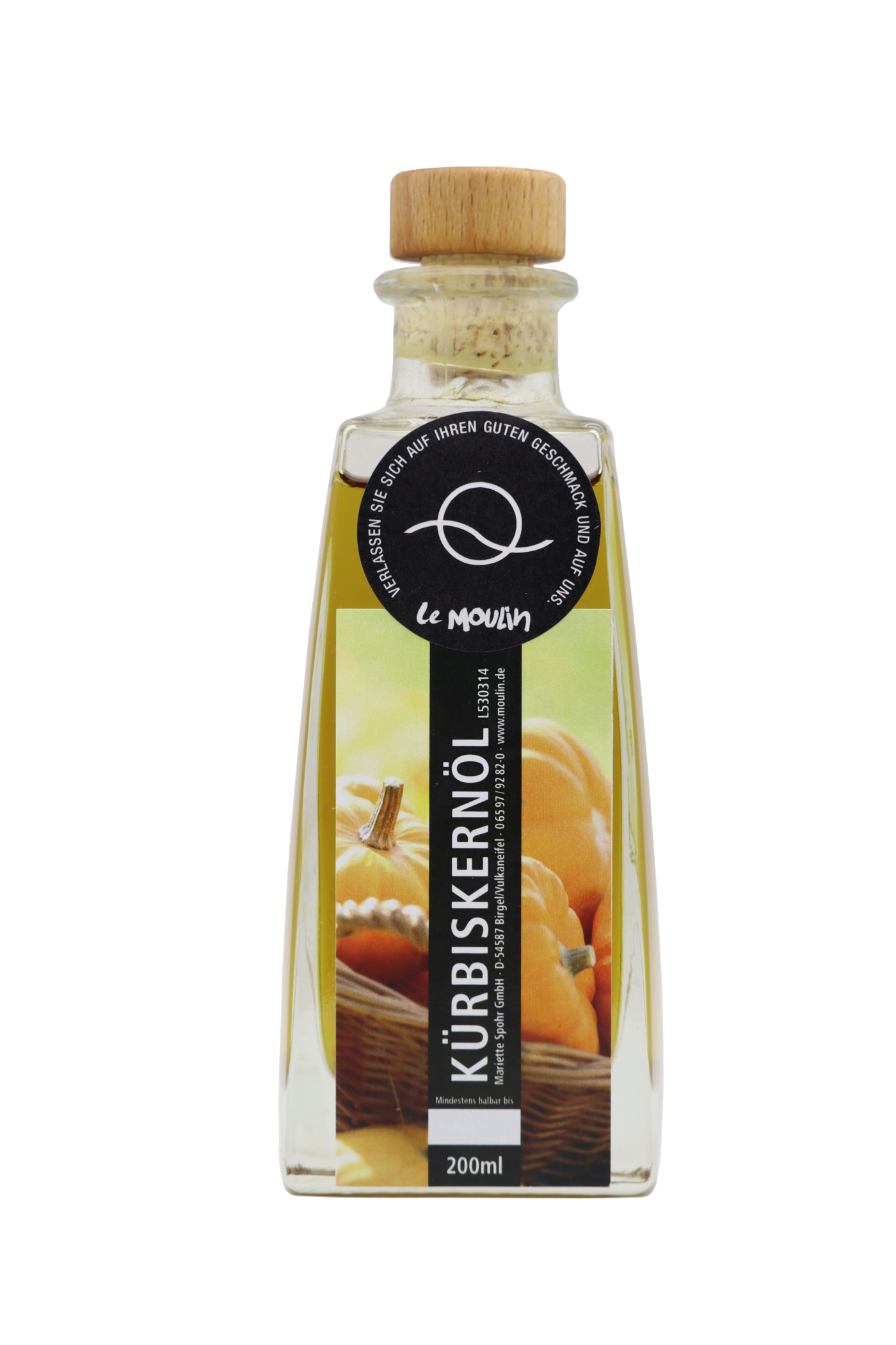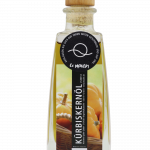 Pumpkin seed oil
12,90 €
64,50 € / l
cold pressed, rich in vitamin E & nutty taste
Delivery time:2 workdays after receipt of
Description
Reviews (0)
General information
Description
Our pumpkin seed oil is a specialty of autumn, its bright orange colors also resemble the color scheme of the pumpkin itself. The oil is obtained from pumpkin seeds from regionally harvested pumpkins and cold-pressed in the in-house oil mill. The greenish oil is rich in vitamin E and is suitable for refining many dishes thanks to its strong, pithy taste.
Pumpkin seed oil in dishes
Due to its nutty taste, the oil tastes particularly delicious in salad dressings as well as sauces and gives potato dishes a wonderful autumnal note. The oil also benefits the popular classic pumpkin soup and many other pumpkin dishes. Simple cheese, meat and vegetable dishes become a high-quality pleasure.
Name of the food:
Pumpkin seed oil
Responsible food business operator:
Mariette Spohr GmbH
Mühlenstrasse 1
54587 Birgel